Channing Tatum Has Taken A Meeting To Play Gambit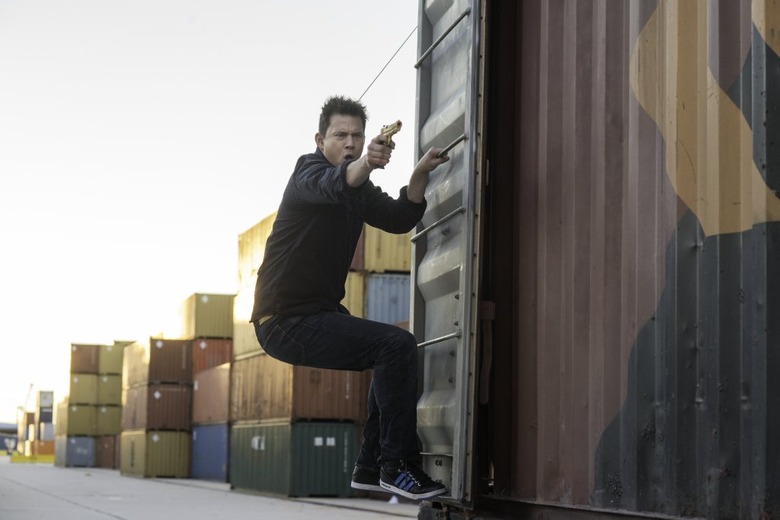 Channing Tatum has made no secret of the fact he'd love to play Gambit in the X-Men movies. The card-throwing, womanizing Cajun has long been a fan favorite, but so far has only been seen on screen once, briefly, in X-Men Origins: Wolverine. Now, with Bryan Singer teasing he'd love to bring Gambit into the next X-Men film, X-Men: Apocalypse, Tatum has revealed the possibility has taken another step forward toward reality. He's met with X-Men producer Lauren Shuler Donner about possibly playing the role and is already working on an accent.
Tatum revealed this in an interview at the MTV Movie Awards, where he received a Trailblazer Award. The Channing Tatum Gambit stuff starts at 4:23.
Get More:
2014 MTV Movie Awards, Latest Movie News
And here's the full quote after being asked if we'd ever see him as the mutant?
I met with Lauren Shuler Donner. And I would love it. Gambit is really the only X-Man I've ever loved. I mean I've loved them all, they're all great, but I guess from being down south – my dad's from Louisiana, I'm from Mississippi, Alabama, Florida – I don't know. I just related to him. He's just kind of suave... He's the most un X-Men X-Man that's ever been in X-Men. Other than maybe Wolverine, who's like the anti-hero. He's a thief. He's not even a hero. He's kind of walking the line of grey...He loves women and drinking and smoking and stuff so he's just a cool guy who happens to have a moral center....I hope it [comes together]. You never know it's a weird industry. If the stars align, I would die to play it. I'm already working on the accent. It's crappy at the moment.
Along with Tatum, Shuler Donner has also made it very clear she'd love to make a Gambit movie with Tatum, but we didn't know it had gotten this  far.
If Tatum were to appear as Gambit in X-Men Apocalypse, it would give Fox a huge opportunity to have another major star as a fan-favorite character. With Hugh Jackman likely on his way out in the coming years, Fox must like that idea. Even non-X-Men fans would turn out to see Tatum star in a superhero movie, so this feels like something that has a good chance of happening.
What do you think about Channing Tatum as Gambit?