'Gone Girl' Trailer: David Fincher Returns With A Characteristically Terrific Teaser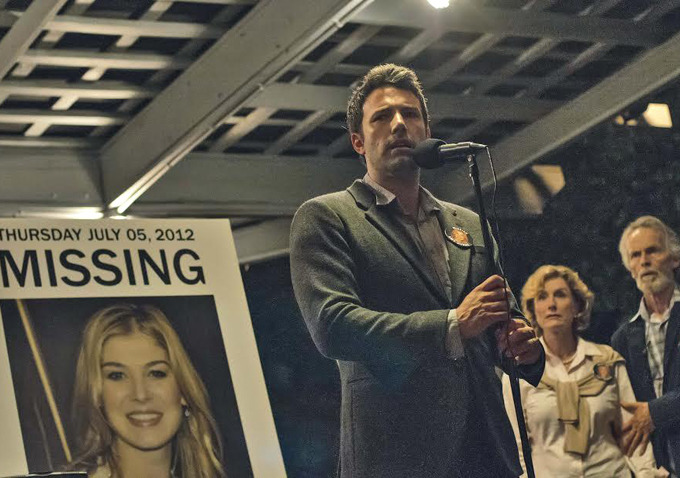 Here's the first full Gone Girl trailer, showing us the fruits of David Fincher's recent labors. The thriller adapts Gillian Flynn's best-selling novel (with a new ending scripted by Flynn) and stars Ben Affleck as a man whose wife (Rosamund Pike) goes missing on their fifth wedding anniversary. As the mystery of her disappearance persists, eyes turn towards Affleck.
This trailer should keep fans of the book happy, as it has more than enough imagery to recall the book's key moments and general tone. And movie fans should love this teaser as it lays out many basic concepts without giving away anything specific. This looks and feels like a mystery, and a very engaging one at that.
Gone Girl opens on October 3. It also stars Tyler Perry,  Neil Patrick Harris, Missi Pyle, Patrick Fugit, Casey Wilson and Emily Ratajkowski. Apple has the trailer.
Marriage can be a real killer. On a warm summer morning in North Carthage, Missouri, it is Nick and Amy Dunne's fifth wedding anniversary. Presents are being wrapped and reservations are being made when Nick's clever and beautiful wife disappears from their rented McMansion on the Mississippi River. Husband-of-the-Year Nick isn't doing himself any favors with cringe-worthy daydreams about the slope and shape of his wife's head, but passages from Amy's diary reveal the alpha-girl perfectionist could have put anyone dangerously on edge. Under mounting pressure from the police and the media—as well as Amy's fiercely doting parents—the town golden boy parades an endless series of lies, deceits, and inappropriate behavior. Nick is oddly evasive, and he's definitely bitter—but is he really a killer?