LOL: 'How Frozen Should Have Ended' Features Marvel Cameos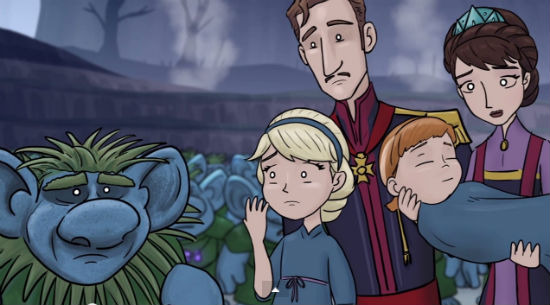 When it was first released, no one would have guessed Frozen would become the highest grossing animated film ever. Sure the reviews were solid and the music wonderful, but to some, it felt a tad off. The whole idea of Elsa "letting go" after being locked away like an animal gave the film a slightly off-putting feeling. At least to me.
If you don't know what I mean, the team at How It Should Have Ended say it better than I ever could. They've created their latest video based on the hit film and it hilariously raises some big questions about the parents of Anna and Elsa. There might even be a cameo from a certain popular Marvel Comics series in there.
Below, watch How Frozen Should Have Ended.
For more videos like "How Frozen Should Have Ended," visit their YouTube channel. And be sure to watch this one to the end.