David Fincher Won't Direct Aaron Sorkin-Scripted Steve Jobs Movie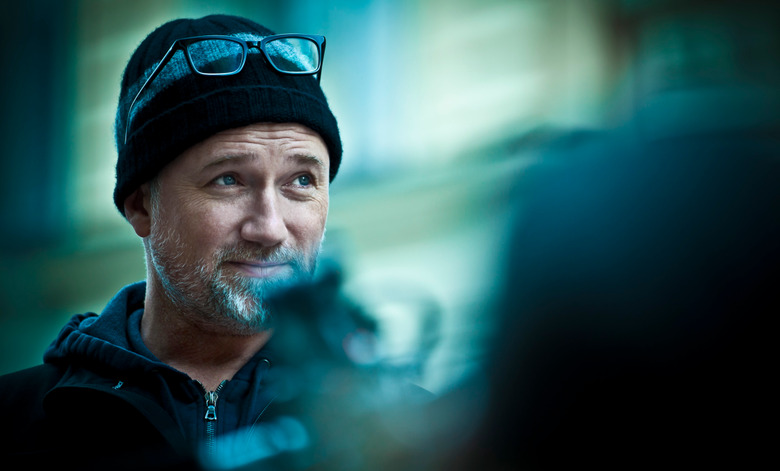 When David Fincher was first announced as the likely director for the Aaron Sorkin-scripted Steve Jobs movie, there was some dissent as to how firm or even likely the deal was. Now the deal is dead, because Fincher wants too much control, or too much money. Or perhaps both.
THR reports that Sony is seeking a new director for the Jobs film, citing anonymous sources which report Fincher's "aggressive demands for compensation and control." Guess that means Christian Bale won't be playing Jobs any time soon.
Reportedly, the director wants a $10m fee and more than the average control over the film's marketing. The latter point is something that Sony has given him before, most recently on The Girl With the Dragon Tattoo. One problem could be that Fincher's marketing ideas, while central to the film and representative of the movie, probably didn't help push Dragon Tattoo to commercial success.
So now the Jobs film, scripted by Sorkin based loosely on Walter Isaacson's biography Steve Jobs, and reportedly organized around just three specific points in the businessman's life, will have to find a different director.
Frankly, that seems great. Personally, I'd rather see Fincher going further afield into unusual material, or at least tackling stories where he doesn't have any particular responsibility to a real subject. Sorkin's script sounds like an interesting technical exercise, and if it remains in that same shape it's easy to see why it might be appealing to any given director. But there are plenty of people who could have a great time with it. We've seen Fincher's technical exercises — hell, it could be argued that most of his films are technical exercises — so I'll hold out hope for him to go in a different direction in the future.
(Since we get the full trailer for his next film, Gone Girl, later today, we'll soon have some indication of where Fincher is at right now, at the very least.)