Danny Strong Directing Dramatized JD Salinger Biopic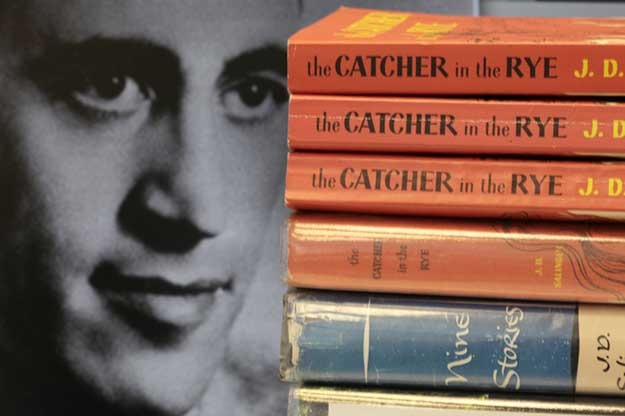 The recent documentary on ultra-reclusive author J.D. Salinger, simply titled Salinger, ignited new interest in the man and his work. Salinger has never really gone away, as his novels — particularly The Catcher in the Rye — continue to capture readers' imaginations. But the film wasn't the best account of the man, his life, and his work. I regretted watching it to some extent; the digging into Salinger's life felt weird, and unwelcome. Will a dramatized film be any different? Actor/screenwriter Danny Strong is now putting together his own JD Salinger biopic, called Salinger's War.
Screenwriter Shane Salerno produced and directed the doc Salinger on his own initiative. THR reports that, in a similar manner, Strong optioned the source biography himself, and scripted on spec. The source is JD Salinger: A Life, by Kenneth Slawenski.
THR explains the thrust of Strong's script:
Salinger's War follows the Catcher in the Rye writer from his early days trying to establish his career in New York's literary circle in the early 1940's. After numerous rejections, he finally finds his voice writing about a character named Holden Caulfield. Right as his career is about to begin, WWII breaks out and Salinger goes off to fight. His experiences at war forever change him, and help him to finally find his voice as a writer.
Strong has a strong screenwriting career, with the script for Lee Daniels' The Butler on his resume along with the upcoming third and fourth Hunger Games films, and HBO's miniseries Game Change and Recount. He also has a career as an actor, and is probably best known for playing Jonathan on Buffy the Vampire Slayer, in addition to roles in series such as Gilmore Girls, Justified and Mad Men.