'Animal Kingdom' Helmer David Michod To Direct Brad Pitt In 'The Operators'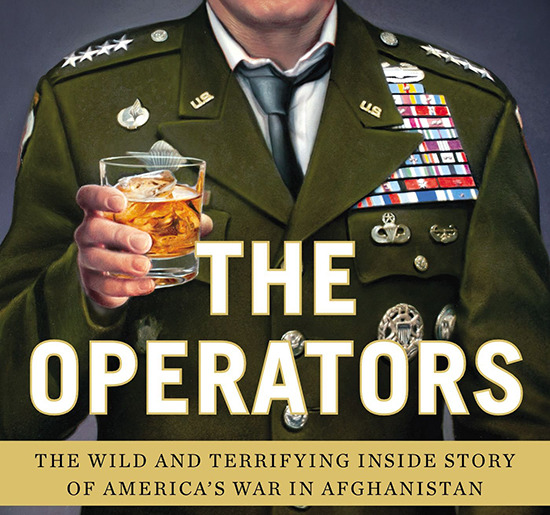 David Michod, who directed Animal Kingdom and the forthcoming The Rover (trailer here), is now set to direct Brad Pitt in a film about US operations in Afghanistan. The source material is Michael Hastings' book The Operators: The Wild and Terrifying Inside Story of America's War in Afghanistan. Michod will also script The Operators. One focus of the book is General Stanley McChrystal, who was brought back to DC and soon resigned after a Hastings-authored article in Rolling Stone portrayed the general's men bashing the Obama administration, it's difficult to see Pitt in that role. We don't know who Pitt will play at this point.
Variety reports the emphasis on McChrystal. The book is not a battlefield account, but a behind-the-scenes take on American operations in Afghanistan. Knowing that Hastings' work led to the resignation of one of the highest-level military leaders in the US Armed Forces, there could be no small amount of attention given to this project. (General McChrystal was also involved in the cover-up of Pat Tillman's death by friendly fire.)
Given McChrystal's own reputation as a leader, I wonder if this is going to be written as a sort of military Wolf of Wall Street, in which we see the rise and fall an outspoken commander.
Pitt also has another war movie on the table, the WWII picture that Steven Knight (Eastern Promises, Locke) is writing. A director hasn't been named for that one.
Here's the Amazon description of Hastings' book.
A shocking behind-the-scenes portrait of our military commanders, their high-stake maneuvers, and the politcal firestorm that shook the United States. In the shadow of the hunt for Bin Laden and the United States' involvement in the Middle East, General Stanley McChrystal, the commanding general of international and U.S. forces in Afghanistan, was living large. His loyal staff liked to call him a "rock star." During a spring 2010 trip, journalist Michael Hastings looked on as McChrystal and his staff let off steam, partying and openly bashing the Obama administration. When Hastings's article appeared in Rolling Stone, it set off a political firestorm: McChrystal was unceremoniously fired.
In The Operators, Hastings picks up where his Rolling Stone coup ended. From patrol missions in the Afghan hinterlands to senior military advisors' late-night bull sessions to hotel bars where spies and expensive hookers participate in nation-building, Hastings presents a shocking behind-the-scenes portrait of what he fears is an unwinnable war.  Written in prose that is at once eye-opening and other times uncannily conversational, readers of No Easy Day will take to Hastings' unyielding first-hand account of the Afghan War and its cast of players.