Johnny Depp Is In Kevin Smith's 'Tusk', According To Justin Long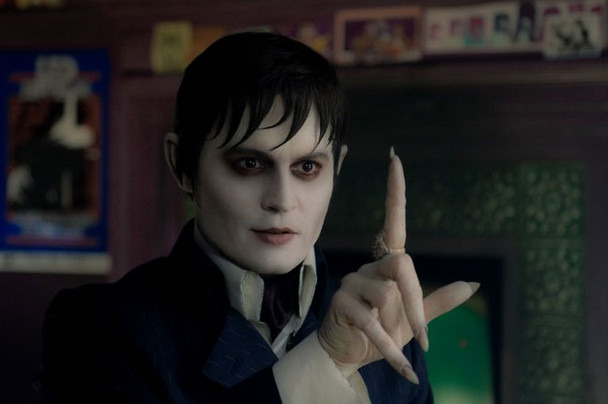 Kevin Smith has worked with some pretty big-name actors in his time, and it looks like he's booked the A-list-iest of them all for his next film Tusk. According to star Justin Long, Johnny Depp has signed on for a supporting character in the offbeat monster movie.Tusk will be Depp's first movie with Smith, and it seems like the perfect place to launch their professional relationship. Depp clearly has a taste for the bizarre, and what's more bizarre than a tale about a guy trying to create a walrus-man hybrid? Hit the jump for details on Depp's character.
Tusk, which was also written by Smith, centers around an older man (Michael Parks) who's unhealthily obsessed with walruses. Long plays a journalist who approaches him for a story, and Genesis Rodriguez and Haley Joel Osment play Long's friends. Depp's Lapointe (assuming that is indeed his character) is the investigator charged with looking into the strange events that unfold.
Smith previously hinted on Twitter that he'd found a major movie star to play Lapointe, calling the casting "the highlight of my career." Separately, Smith mentioned that the role was a small but important one requiring only two days of shooting.
Additionally, distributor A24 has referred to the actor playing Lapointe as "a friend" of Smith's. While we aren't privy to the details of Smith's personal life, fan site Johnny Depp Zone (via AICN) points out that Smith and Depp are connected personally. They've worked together on charity events and their daughters were schoolmates. Here at /Film we'd heard rumblings a while ago that Depp was the actor Smith was alluding to, but had no confirmation.
Depp will next be seen in Transcendence, directed by Wally Pfister. Beyond that, he's already wrapped London Fields, Mortdecai, and Into the Woods, and is preparing to shoot Black Mass and Through the Looking Glass.
Tusk is expected to open this fall.