'A Most Wanted Man' Trailer: Philip Seymour Hoffman Does John Le Carré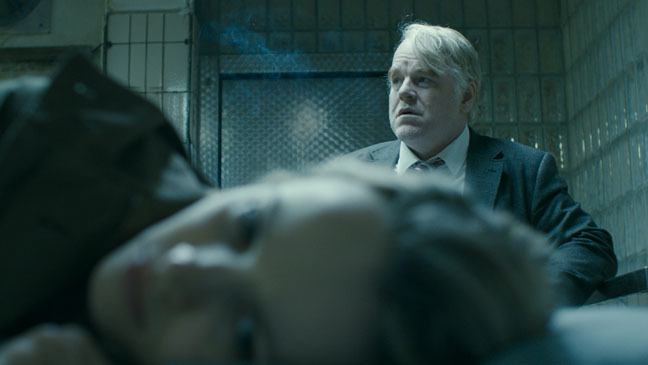 One of the very last films Philip Seymour Hoffman completed before his passing this past February was A Most Wanted Man, Anton Corbijn's adaptation of John le Carré's novel. The film premiered at Sundance this year to mostly (if not wildly) positive reviews, and is now heading toward a theatrical release this summer.
Hoffman leads the contemporary thriller as Günther Bachmann, a German spy looking for a half-Chechen, half-Russian immigrant (Grigoriy Dobrygin) with possible terrorist ties. The film looks checking out for many reasons, not least of which is the chance to hear Hoffman, Rachel McAdams, and Willem Dafoe try out their best German accents. Watch the first A Most Wanted Man trailer after the jump.
A Most Wanted Man premieres July 25. Robin Wright and Daniel Brühl also star.
Hamburg, Germany: 2012. A mysterious, tortured and near-dead half-Chechen, half-Russian man on the run (Grigoriy Dobrygin) arrives in the city's Islamic community desperate for help and looking to recover his late Russian father's ill-gotten fortune. Nothing about this young man seems to add up; is he a victim or a thief or, worse still, an extremist intent on destruction? Drawn into this web of intrigue are a banker (Dafoe) and a young female lawyer (McAdams) who is determined to defend the defenseless. All the while, they are being watched by the brilliant, roguish chief of a covert German spy unit (Hoffman), who fights to put the pieces together as the clock ticks. In an adrenaline laced and heart-rending escalation of tension and collision, it's not long before he becomes everyone's most wanted man. A Most Wanted Man, a cerebral tale of intrigue in the vein of Tinker Tailor Soldier Spy, is also contemporary and deeply human, touching themes in love, rivalry and politics we live with every day.