'Game Of Thrones' Showrunners Choose First Feature Film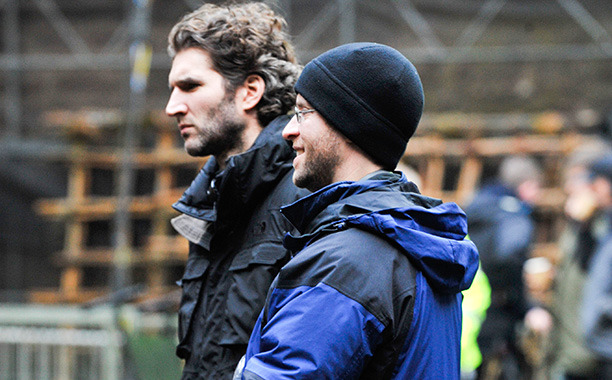 We may receive a commission on purchases made from links.
The two men who've steered HBO's Game of Thrones for several years running just chose their first feature film. The question, however, is when they'll get to it.
Game of Thrones showrunners David Benioff and D.B. Weiss have a made a deal with 20th Century Fox to write and direct an adaptation of Dirty White Boys, a prison escape novel by Stephen Hunter. The pair are currently finishing the fourth season of Game of Thrones, and recently signed to do at least two more, so they haven't even begun writing yet. But it's a project they're passionate about and want to make as soon as they can.
Deadline broke the news of the deal and did a great interview with the Game of Thrones showrunners about the novel. First up, here's the description from Amazon:
They busted out of McAlester State Penitentiary–three escaped convicts going to ground in a world unprepared for anything like them....
Lamar Pye is prince of the Dirty White Boys.  With a lion in his soul, he roars–for he is the meanest, deadliest animal on the loose....
Odell is Lamar's cousin, a hulking manchild with unfeeling eyes.  He lives for daddy Lamar.  Surely he will die for him....
Richard's survival hangs on a sketch: a crude drawing of a lion and a half-naked woman.  For this Lamar has let Richard live...
Armed to the teeth, Lamar and his boys have cut a path of terror across the Southwest, and pushed one good cop into a crisis of honor and conscience.  Trooper Bud Pewtie should have died once at Lamar's hands.  Now they're about to meet again.  And this time, only one of them will walk away....
When asked what drew them to this book, Benioff said it was a discussion he and friends were having about the best first lines of novels. Someone brought up the opening line of Dirty White Boys:
Three men at McAlester State Penitentiary had larger penises than Lamar Pye, but all were black and therefore, by Lamar's own figuring, hardly human at all.
Wow. From that one sentence you get the book's tone, learn something significant about the main character, and see why Benioff and Weiss would be interested. It sounds like this could be something that is similarly rough and gruesome in the style of Game of Thrones. Maybe with fewer dragons.
"Game Of Thrones was too big a canvas for a movie, but Dirty White Boys is like a great old Western, there's so much compression and it's so pressurized, it demands to be told in one sitting," Benioff told Deadline. "We've been able to work without stars, but here, there are two big star roles that are great. If we'd to compress the storytelling in Game Of Thrones, we'd have just mutilated the book.
Are you excited to see what the Game of Thrones showrunners can do with a feature film, or are they better suited to TV?