'I Origins' Trailer: A Sci-Fi Sundance Hit From Director Mike Cahill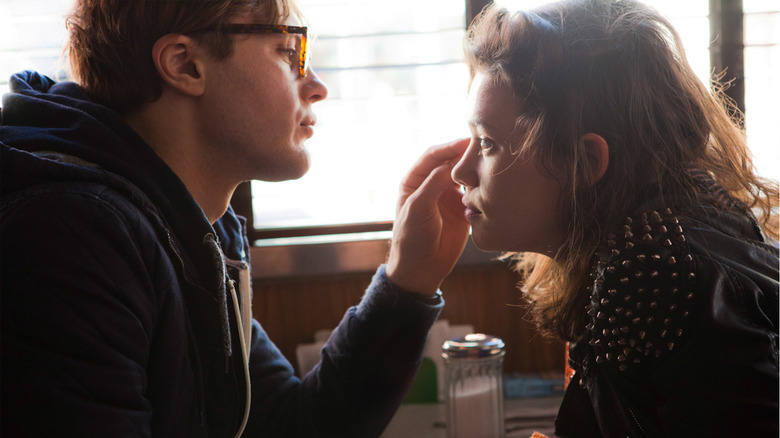 The first trailer for the Sundance sci-fi hit I Origins is now online. Written and directed by Mike Cahill (Another Earth), it stars Michael Pitt and Brit Marling as scientists studying the evolution of the human eye. They make a discovery that raises some serious questions involving God, the afterlife, science and more.
After its Sundance premiere, Peter said it was "a haunting film that explores the idea of a supreme maker, the afterlife and the concept of souls through the eye of a science-grounded sceptic, delivers more successfully on that mind-bending premise." Fox Searchlight bought the rights and will release the film July 18. Below, check out the first I Origins trailer.
The first I Origins trailer premiered on Apple. Below is an embed. Beware though, there are some semi-significant reveals here.
I Origins trailer
You can read Peter's full review of the film at this link. Plus, here's the original write up from the 2014 Sundance Film Festival Program.
Ian Gray, a PhD student studying molecular biology with a specialty in eye evolution, leaves his lab to go to a party and has an intense, but fleeting, encounter with a mysterious, masked model who escapes into the night. With only a picture of her stunning and iconic eyes, he tracks her down, and they fall in love. Their fundamentally different beliefs about life only serve to intensify their connection, and they vow to spend forever together. Years later, Ian and his lab partner, Karen, make a stunning discovery with profound existential implications. He must risk his life's work and his family to travel across the world to find the truth behind what he has found and what it may mean.
Writer/director Mike Cahill returns to Sundance (Another Earth screened at the Festival in 2011) with a new, enthralling exploration of the connective tissue between love and science. He casts Brit Marling again, as well as Michael Pitt and Astrid Bergès-Frisbey, and utilizes their onscreen chemistry to vigorous effect. As emotionally moving as it is intellectually stimulating, I Origins solidifies Cahill's position as a distinctive cinematic voice.
I Origins opens July 18. What did you think of the trailer?