'How To Train Your Dragon 2' Trailer: Every Dragon Has Secrets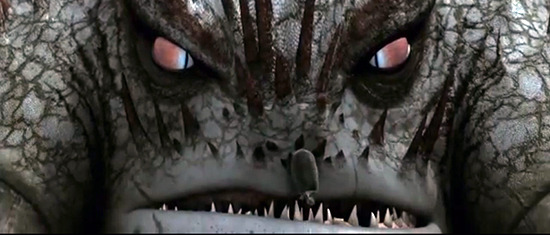 The big character reveal that some people probably wanted to avoid in the last full trailer for How to Train Your Dragon 2 is front and center in this new one. So that's a warning, but at this point, it seems like the studio is determined to give that particular point away. The trade-off is that this trailer for the film is absolutely gigantic, with a lot more information about precisely who and what Hiccup (Jay Baruchel) and the dragon Toothless will be facing this time. The image above is a hint, and it also involves a sheep. That's all you need to know — check out the new How to Train Your Dragon 2 trailer below.
How to Train Your Dragon 2 opens on June 13. The voice cast also Cate Blanchett, Gerard Butler, Kit Harington, Craig Ferguson, America Ferrera, Jonah Hill, Christopher Mintz-Plasse, T.J. Miller, Djimon Hounsou, and Kristen Wiig.
Apple has the trailer.
The thrilling second chapter of the epic HOW TO TRAIN YOUR DRAGON trilogy returns to the fantastical world of the heroic Viking Hiccup and his faithful dragon Toothless.  The inseparable duo must protect the peace – and save the future of men and dragons from the power-hungry Drago.