Matt Damon Circles 'The Martian' As Drew Goddard Exits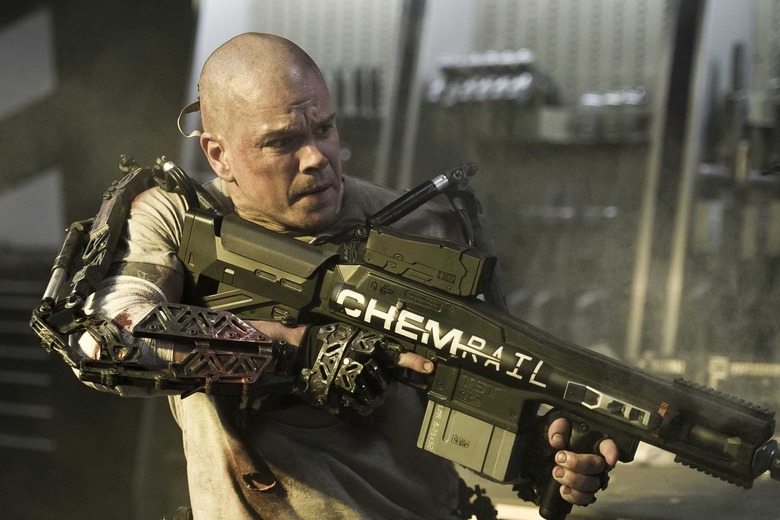 The past few months have been kind to Drew Goddard, as he's been selected to direct Sony's Sinister Six and run Netflix's Daredevil series. But all of these new projects mean he doesn't have room anymore for some of his old ones, and so he's had to drop Fox's The Martian from his plans.
Nevertheless, the project is forging ahead without him and might even be closing in on a big bright star. Matt Damon is reportedly circling the sci-fi pic, which is based on the e-book by Andy Weir. More details after the jump.
Weir's story centers on an astronaut who lands on Mars as part of an exploration mission. When a dust storm cuts the project short, the astronaut's crew evacuates but leaves him behind, believing him to be dead. He isn't, of course, and now he has to figure out how to survive long enough to return to Earth.
Last year's Gravity would seem to be the obvious comparison here, but The Wrap says it's less like the Alfonso Cuarón thriller than a cross between Apollo 13 and Cast Away.
Simon Kinberg, who produced Damon's Elysium, is producing The Martian. While Damon is the studio's top choice, he isn't locked in just yet. The next step for the studio, then, will be to find a director that Damon wants to work with.
Damon is one of those actors who can, and does, move freely between genres, but lately he's been doing a lot of sci-fi. He starred last summer in Elysium, and will be seen in Terry Gilliam's The Zero Theorem and Christopher Nolan's Interstellar later this year.