The Marvel Cinematic Universe Is The Most Successful Franchise In US History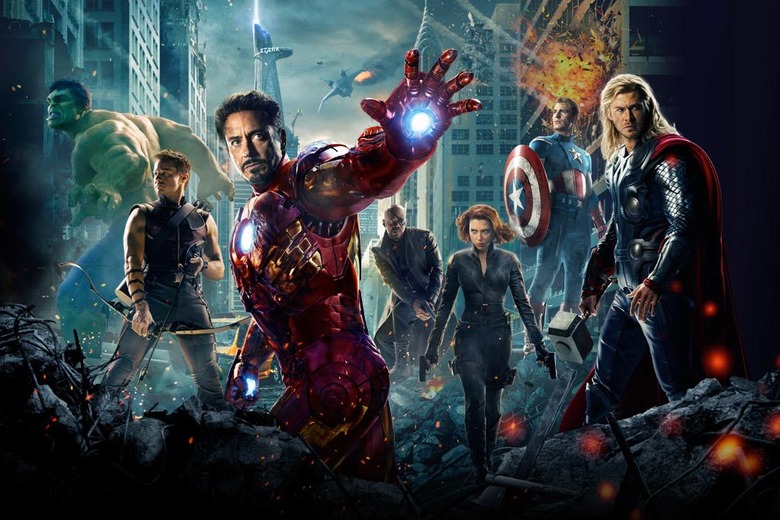 Spider-Man, Shrek, The Lord of the Rings, Batman, James Bond, Star Wars and Harry Potter all have one thing in common. Their films have grossed less money at the domestic box office than the Marvel Cinematic Universe. But then, in looking at things that way, every film series that isn't Marvel's has that in common.
This week's release of Captain America: The Winter Soldier brought the domestic gross of the nine films in the Marvel Cinematic Universe to $2,463,300,000 and counting. That's more than the eight Harry Potter films, seven Star Wars films (including The Clone Wars), and 24 James Bond films, making it the highest grossing franchise in American history...not adjusted for inflation. Read more details on the Marvel Cinematic Universe box office below.
Comic Book Movie made the realization via this link on Box Office Mojo that tracks domestic film franchises.
While this is certainly an impressive feather in the cap of the Marvel Cinematic Universe, there are a few things to remember on both sides. First, this is just domestic box office. Internationally, Harry Potter has a good $2 billion plus over Marvel ($5,979,6 billion to $7,723,4 billion). Second, it's not adjusted for inflation. Ticket prices now are significantly higher than they were even two or three years ago, so that would bump Potter up a bit and bump up series like Star Wars and James Bond astronomically. Third, almost all the Marvel movies have been in 3D, which adds even another bump.
On the other hand, this is only the beginning. Captain America: The Winter Soldier has only been out a week. Guardians of the Galaxy then comes out in four months, further adding to the total. Avengers: Age of Ultron follows in May 2015 and Ant-Man after that in July 2015. All of those films will be out before the next Star Wars movie in December 2015 or James Bond film in November 2015. That's going to give the Marvel Cinematic Universe a potential $2 billion-plus lead on any of those franchises, easily.
Here's the current breakdown. Do you think any of these have a shot at taking the Marvel Cinematic Universe box office title?
Marvel Cinematic Universe (Nine movies) - $2,463.3 billion and counting
Harry Potter (Eight movies) - $2,390.1 billion (next film, Fantastic Beasts, TBA)
Star Wars (Seven movies) – $1,918.0 billion (Next film December 2015)
James Bond (24 Movies) - $1,912.8 billion (Next film November 2015)
Batman (Eight Movies) $1,897.8 billion (Next film May 2016)
Lord of the Rings (Six movies) $1,622.0 billion (Next film December)
Shrek (Five movies) $1,419.6 billion (Next film TBD)
Spider-Man (Four movies) $1,375.9 billion (Next film May)
Twilight (Five movies) $1,363.5 billion 
Pirates of the Caribbean (Four movies) $1,279.2 billion (Next film 2016)