Which Major Marvel Star Will Appear In The 'Agents Of SHIELD' Season Finale?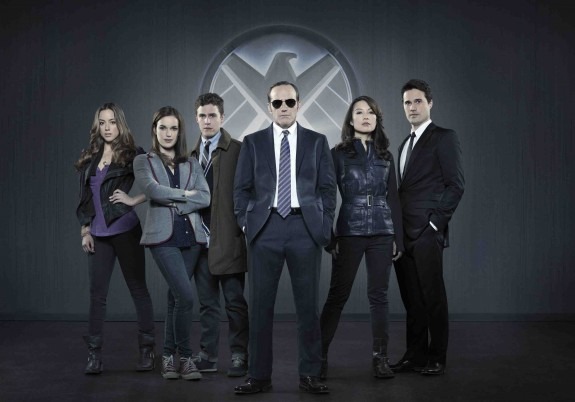 A few characters from Marvel's big-screen adventures have shown upon the Agents of SHIELD TV show during the course of the first season run. Now, with the events of Captain America: The Winter Soldier playing directly upon the conclusion of this season, at least one actor has revealed an appearance in the Agents of SHIELD finale. Get the info after the break — or at least as much as the actor is willing to divulge.
Vulture talked to Samuel L. Jackson, who explained that he shot a bit for the SHIELD finale:
I did! Last week! I just shot the end-of-the-season show... [Jackson wouldn't explain his scenes, however.] You're trying to get me fired and killed! I don't talk about Marvel's business. None of us do.
Getting Jackson on the show is, as you might expect, at the discretion of Marvel Studios president Kevin Feige.
If they ask Kevin Feige and Kevin says, 'We'd like for you to do it,' I do.
Jackson has appeared on Agents of SHIELD once before, in the second episode. And it makes sense to have him show up in the finale, given that there's reason to believe there will be big changes on the show thanks to ramifications of the story in Captain America: The Winter Soldier. There are many story elements in play for the end of this season, and at least two obvious directions the show could take. Knowing that Nick Fury will show up doesn't help narrow down which way the show will go, however.
The final episode of this first Agents of SHIELD season is set for April 29.