'Star Wars Episode 7' Filming Is Already Underway; Casting Not Complete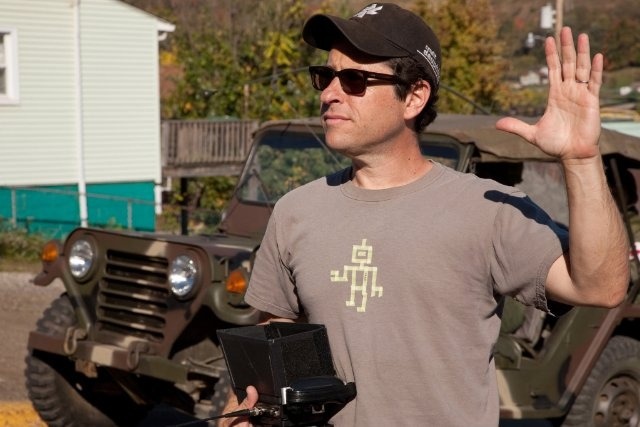 A recent rumor has now been confirmed by the chairman of Disney Studios. In a new interview, Alan Horn said Star Wars Episode VII has, indeed, begun filming. He didn't say where, he didn't say for how long, but he did say they have "a lot of" the main actors in place. However, they're "not completely done yet" with casting. Read and watch more of Alan Horn's Star Wars Episode 7 filming updates below.
Horn spoke as part of the Loyola Marymount University School of Film and Television's Hollywood Masters series. Here's the video via The Hollywood Reporter.
In addition to saying the film has already started shooting a little, and the bit about casting, Horn admits with this film in particular the screenplay was an issue. "It's all about the screenplay," he said. "It has to be screenplay, screenplay, screenplay." The interviewer, Stephen Galloway of the Hollywood Reporter, then asked if the script for Episode VII was in fact ready. "It actually is now," Horn said. Thank god for that.
Horn then reiterated news from a few weeks back that Episode VII will take place about 30 years after Return of the Jedi. It picks up "where 6 left off — and where 6 left off is 35 years ago by the time this is released."
If we dare to speculate, you'd imagine maybe some of those plates in Iceland could really be all the filming going on at the moment. It's unlikely the full cast and crew are somewhere going at full force. It's much more common, six weeks away from the rumored start date of May 14, that a second unit would be picking up a few master shots that are dependent on weather conditions or something like that. If they need ice, it may not be there in two months. Don't forget Batman vs. Superman shot footage last year for a 2016 release, though rumor has it that footage was scrapped once the film got pushed back.
The prevalent thinking now is May 4th might be the day Disney finally announces their cast and more info about Star Wars Episode 7. But, with this bit of news from Alan Horn, they might be forced to do it sooner. We'll have to see. As Horn says above, "Patience you must have."
Are you surprised about Star Wars Episode 7 filming?