'Pete's Dragon' Reboot Could Be Directed By 'Ain't Them Bodies Saints' Helmer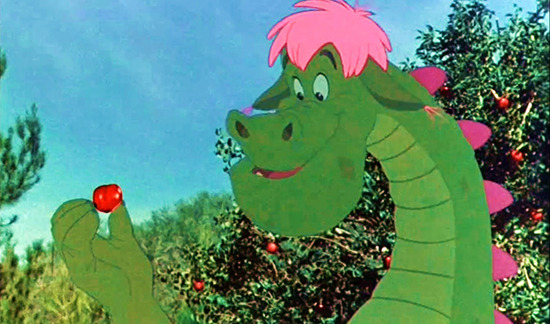 David Lowery was a surprising choice when Disney hired him to pen the Pete's Dragon remake. His last film, Ain't Them Bodies Saints, was a gritty crime drama; Pete's Dragon is... not that.
But now he's getting even more involved in the family-friendly adventure. A new report indicates that Lowery has entered talks to direct Pete's Dragon as well as write. Hit the jump for more details.
The original Pete's Dragon was released in 1977 and told the story of a young orphan named Pete who escapes his abusive adoptive home with the help of his friend the dragon. (Pete and Daenerys Targaryen would probably have some stuff to talk about.) Mickey Rooney, Shelley Winters, Red Buttons, and Sean Marshall starred, and the dragon was an animated creation.
That version was a musical, but Disney's new reboot won't be. It probably also won't be entirely faithful to the original storyline; Lowery and Halbrooks' reboot apparently "reinvents the core story of [the] venerable Disney family film."
Lowery had a hand in two of 2013's most acclaimed features. In addition to Ain't Them Bodies Saints, which he wrote and directed, he also edited Shane Carruth's bold Upstream Color. Like we said — he's not exactly the guy we would have pegged to do the Pete's Dragon remake. Not that we're complaining.
If Lowery closes a directing deal for Pete's Dragon, it looks likely to go before his other upcoming project The Yellow Birds. That one is an adaptation of the novel by Kevin Powers, about U.S. soldiers trying to get through their first tour in Iraq. There's no word on when To Be Two, his sci-fi thriller with Casey Affleck, will get underway.