Adam Sandler's 'Pixels' Adds Michelle Monaghan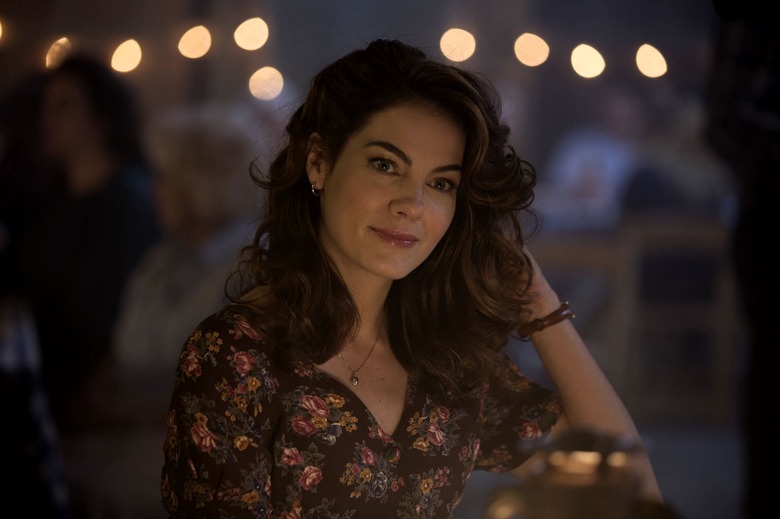 After a season spent on HBO's deathly dark True Detective, Michelle Monaghan is ready for some much lighter fare. She's just booked the female lead in Pixels, the video game-inspired action-comedy being directed by Chris Columbus and produced by Adam Sandler. She joins a starry cast that also includes Kevin James, Josh Gad, Peter Dinklage and, of course, Sandler himself.
Along with reports of her casting come a host of new details about the plotline and characters. Hit the jump to find out what everyone will be doing in the movie, as well as when we'll see them doing it.
Sandler is that friend, now an unhappy adult who makes a living installing home theaters. Gad plays an awkward genius obsessed with conspiracy theories, and Dinklage is a brash former rival of Sandler's. Monaghan will play Sandler's love interest, a weapons developer for the military.
The project was inspired by Patrick Jean's 2010 short Pixels: Retro Gamers, in which '80s video game characters descended upon New York City. Sandler's Pixels is described as a big action-comedy tentpole in the vein of Ghostbusters.
Monaghan is coming off of an acclaimed turn on True Detective, as mentioned above, and also recently appeared in the indie Better Living Through Chemistry. She is currently shooting the Nicholas Sparks romance The Best of Me with James Marsden (who took over for the late Paul Walker) and will soon be seen in the romcom A Many Splintered Thing opposite Chris Evans.
Pixels is expected to film this June in Toronto, for a summer 2015 release.
[Source: THR]