'Blended' Trailer: It's A 'Wedding Singer' Reunion, In Africa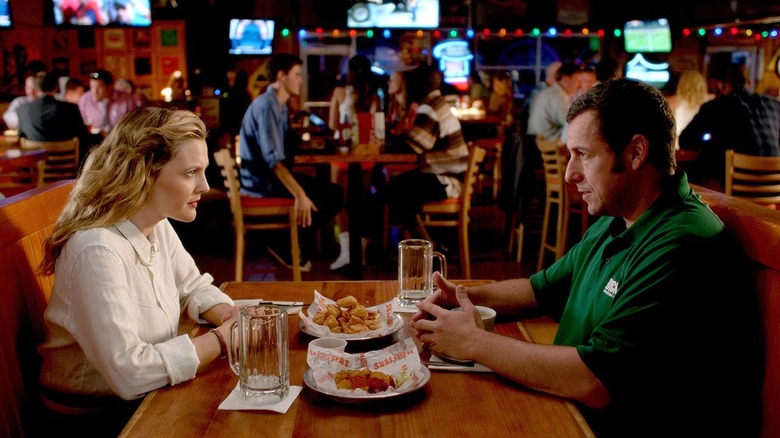 Sixteen years after they first got together in The Wedding Singer (yes, you're that old), Adam Sandler, Drew Barrymore, and director Frank Coraci have reunited once more for Blended. This time, the two stars play single parents who have one awful blind date together... and then, through a series of only-in-the-movies contrivances, find themselves on an African safari together with their kids.
Basically, think The Brady Bunch by way of Happy Madison, with a big dollop of the "white people discovering themselves in brown places" travelogue a la Eat Pray Love. But does the old Sandler-Barrymore chemistry still hold up? Find out after the jump with a new Blended trailer.
Blended doesn't look as bad as some of Sandler's other recent movies have, which maybe isn't saying much. But it doesn't look great, either. The jokes simply aren't that funny, which makes it feel like these two and a half minutes stretch on forever. At least it's less grating than the last one was.
On the bright side, this might be the most genuinely likable that Sandler has seemed in a while. As seen in The Wedding Singer and Fifty First Dates, Barrymore tends to bring out his sweet side. They still look like they're having fun together, and that might just save the movie. Plus, they've got a solid supporting cast including Wendi McLendon-Covey, Kevin Nealon, Terry Crews, and Joel McHale.
Blended lands in theaters May 23.
After a disastrous blind date, single parents Lauren (Barrymore) and Jim (Sandler) agree on only one thing: they never want to see each other again. But when they each sign up separately for a fabulous family vacation with their kids, they are all stuck sharing a suite at a luxurious African safari resort for a week.