Keanu Reeves Starring In 'Knock Knock' Thriller For Eli Roth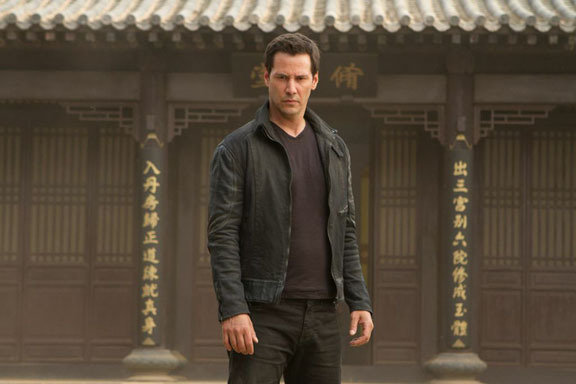 Eli Roth made a return to directing with last year's The Green Inferno, which will be released in the US on September 5. He's quickly following that film with a new horror/thriller called Knock Knock, and has just set Keanu Reeves to star. This film sounds like it will be a bit different than Roth's other directorial efforts, however, as he describes it as the result of an ambition to make "a classic psychosexual thriller."
Deadline reports that Reeves will be "a happily married family man who's left alone for the weekend. Two beautiful girls show up at his house, and turn his life upside down."
Reeves isn't the only one who has been cast. The two young women will be played by Lorenza Izzo of The Green Inferno, and Ana de Armas (Hands Of Stone). Another Green Inferno alum, Ignacia Allamand, will play Reeves' wife, and Colleen Camp and Aaron Burns have roles as well. (Burns was, yes, also in Green Inferno.)
Roth, who wrote with recent collaborators Nicolas Lopez and Guillermo Amoedo, also told Deadline a few more things about the fast-moving project:
I had a window before I promote Green Inferno, and I wanted to make a movie like Roman Polanski or Paul Verhoeven made when they were young, a classic psychosexual thriller that's not a horror movie, but would have everyone on the edge of their seats. Getting Keanu is amazing, he's a fine actor who is perfect for this. I feel I can have this movie ready for Toronto if I need to, and he's catching a plane tomorrow and we'll be fitting him for wardrobe right away.
The director also says he'll have a sizzle reel to show buyers at Cannes, which is only a month away. With the thought that Roth can have the film totally done in time for Toronto, there's a chance the director's fans could get two new films from him in 2014.