'Teenage Mutant Ninja Turtles' Adds New Voices In Johnny Knoxville And Tony Shalhoub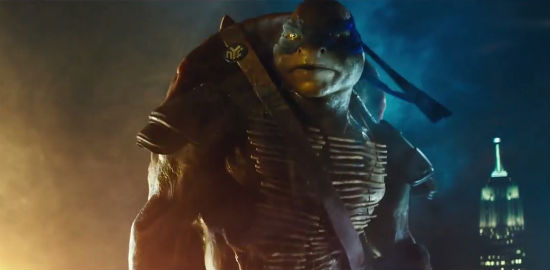 The actors who play the Teenage Mutant Ninja Turtles in Jonathan Liebesman's new film won't, necessarily, lend the voices to those famous turtles. Case in point, Johnny Knoxville (Jackass) has been added to voice group leader Leonardo and Tony Shalhoub (Monk) will voice master Splinter. During filming, Pete Ploszek and Danny Woodburn played the respective roles in performance capture but, apparently, their deals never guaranteed they'd provide the voices. Read more about the new Ninja Turtles Johnny Knoxville and Tony Shalhoub below. 
Deadline broke the news. There's no mention if the other performance captured actors will also have their voices replaced yet.
Knoxville has a pretty goofy voice (in the nicest way possible) so him lending that to Leonardo, the most straight-laced member of the group, is kind of odd. If Knoxville is the most straight laced of the Turtles, it definitely says something about what the rest of the characters are going to be like. Will they get more goofy, will Knoxville get more serious or is Leonardo just different in this film?
Shalhoub as Splinter makes more sense, as he definitely has a slow, wise, unique drawl. However, it suggests he probably won't have the characters usual Eastern accent.
The reboot of Teenage Mutant Ninja Turtles is directed by Jonathan Liebesman. It stars Megan Fox, Pete Ploszek, Noel Fisher, Jeremy Howard, Alan Ritchson, Danny Woodburn, William Fichtner, Will Arnett, Whoopi Goldberg and opens August 8. Here's the official synopsis:
The city needs heroes. Darkness has settled over New York City as Shredder and his evil Foot Clan have an iron grip on everything from the police to the politicians. The future is grim until four unlikely outcast brothers rise from the sewers and discover their destiny as Teenage Mutant Ninja Turtles. The Turtles must work with fearless reporter April and her wise-cracking cameraman Vern Fenwick to save the city and unravel Shredder's diabolical plan.