Six 'X-Men Days Of Future Past' Videos Feature New Footage And Behind The Scenes Glimpses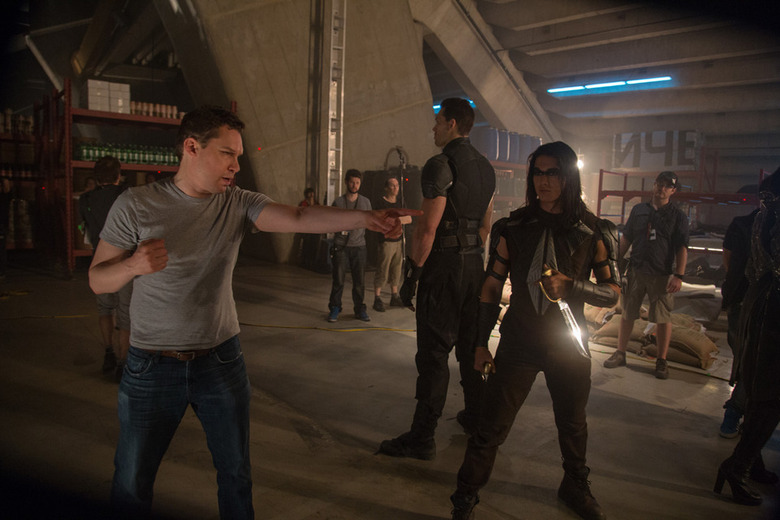 Six new X-Men Days of Future Past videos prove that old Pringles slogan: "Once you pop, you can't stop." What does the highly anticipated Marvel mutant sequel have to do with the potato chip? Nothing really, but Pringles has teamed up with Fox to promote Bryan Singer's film with six behind the scenes videos covering three tours of various sets, a video on the massive cast, a clip talking about the plot, and one on Singer returning to the franchise he kicked off in 2000. Once you watch one, I dare you to stop. They're packed with new interviews, lots of new behind the scenes footage and even new footage we haven't seen in trailers. Check out all the videos below.
Thanks to Pringles (via Comic Book Movie) for the X-Men Days of Future Past videos. Beware though. These videos definitely have some minor spoilers here and there.
X-Men Days of Future Past stars Hugh Jackman, James McAvoy, Michael Fassbender, Jennifer Lawrence, Halle Berry, Anna Paquin, Ellen Page, Peter Dinklage, Patrick Stewart and Ian McKellen, to name just a few of the players . It opens May 23.
The ultimate X-Men ensemble fights a war for the survival of the species across two time periods in X-MEN: DAYS OF FUTURE PAST. The beloved characters from the original "X-Men" film trilogy join forces with their younger selves from the past, "X-Men: First Class," in order to change a major historical event and fight in an epic battle that could save our future.