Zac Efron To Star In And Produce John Grisham's 'The Associate'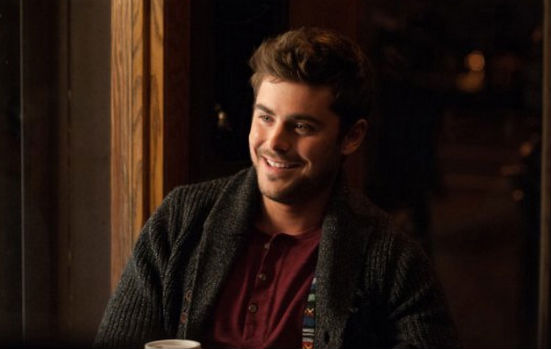 We may receive a commission on purchases made from links.
Tom Cruise, Denzel Washington, Matthew McConaughey and Matt Damon have all played leading roles in adaptations of John Grisham novels. Now a new name will be added to the list: Zac Efron. The Neighbors and High School Musical star will produce and star in The Associate, based on the 2009 legal thriller by the novelist. His production company, Ninjas Runnin Wild, is currently out to writers and will then bring the package to studios. After that, a Zac Efron John Grisham movie should be an easy sell.
The Hollywood Reporter broke the news of deal. Here's the Amazon description of The Associate:
Kyle McAvoy possesses an outstanding legal mind. Good-looking and affable, he has a glittering future. He also has a dark secret that could destroy his dreams, his career, even his life. One night that secret catches up with him. The men who accost Kyle have a compromising video they'll use to ruin him–unless he does exactly what they say. What they offer Kyle is something any ambitious young lawyer would kill for: a job in Manhattan as an associate at the world's largest law firm. If Kyle accepts, he'll be on the fast track to partnership and a fortune. But there's a catch. Kyle won't be working for the firm but against it in a dispute between two powerful defense contractors worth billions. Now Kyle is caught between the criminal forces manipulating him, the FBI, and his own law firm–in a malignant conspiracy not even Kyle with all his intellect, cunning, and bravery may be able to escape alive.
Back in 2008, an adaptation was set up at Paramount with Shia LaBeouf in the lead role. William Monahan wrote the script and Tony Scott was in talks to direct. It was gearing up to be a big one, but it never worked out.
The description sounds awfully similar to last year's Paranoia, but Grisham's name alone is enough to get audiences interested. Meanwhile Efron, long pigeonholed for his Disney/Nicholas Sparks films, is quietly working his way to mainstream stardom. He's earning raves for his comedic performance in Neighbors and this sounds like exactly the kind of grown-up role he's always pined for. Similar roles worked for Damon, McConaughey and others. The main difference being, those guys weren't regularly on the front page of TMZ.
What do you think of this potential Zac Efron John Grisham movie?