Sam Rockwell, Allison Janney Reunite For 'The Heart'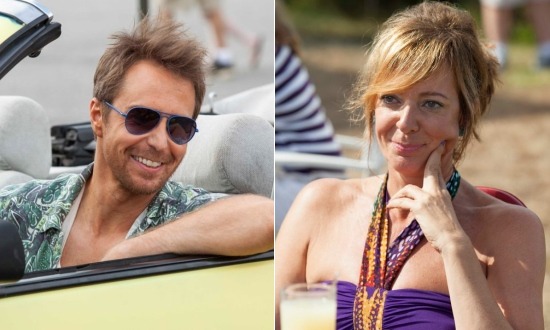 Less than a year after The Way, Way Back hit theaters, directors Jim Rash and Nat Faxon are prepping a reunion of sorts in The Heart. The pair have just cast The Way, Way Back actors Sam Rockwell and Allison Janney in their upcoming action-comedy, which stars Kristen Wiig. Hit the jump for plot details and more.
Faxon, Rash, and Wiig go way (way) back, having worked together as part of the improv troupe The Groundlings. Plans for The Heart have been brewing for a few years already, but the project was put on the backburner while Faxon and Rash made their directorial debut The Way, Way Back. The Heart will be their second feature directing effort.
Janney and Rockwell clearly enjoy working together, because they keep signing up to do so. The Way, Way Back was actually one of two movies they did together last year; they also co-starred in Clark Gregg's directorial debut Trust Me, which premiered at Tribeca last year and lands in theaters this summer.
Rockwell last starred in Better Living Through Chemistry. This fall, he'll be seen in the Lynn Shelton drama Laggies opposite Keira Knightley. In addition, he recently wrapped a role in the Poltergeist remake coming from MGM.
Janney currently stars on the CBS sitcom Mom, which has been renewed for a second season. Whether she'll be able to close her deal for The Heart depends on her shooting schedule for that show. Her upcoming films include Melissa McCarthy's passion project Tammy and the romantic comedy The Rewrite.
Production on The Heart is scheduled to begin this May in North Carolina, which means they've got plenty of time to figure out how to work in the rest of the Way, Way Back cast. Imagine if they got Maya Rudolph on board — then it'd be both a Way, Way Back reunion and a Bridesmaids reunion.
[Source: TheWrap]