'We Are The Best!' Trailer: Punks Make Their Own Way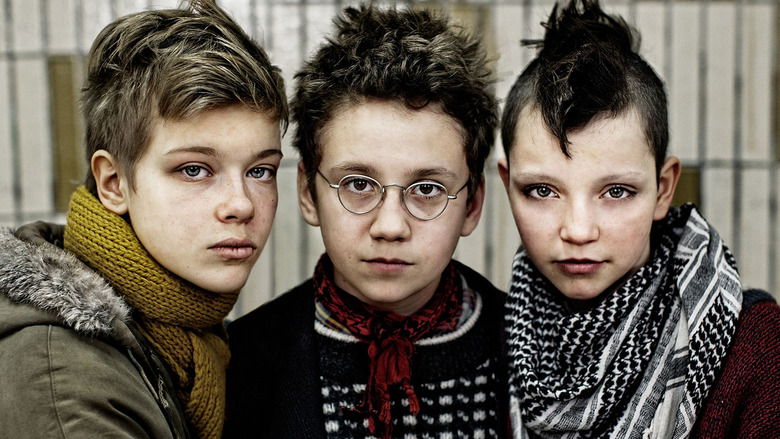 A group of young Swedish girls keeps punk alive in Lukas Moodysson's film We Are the Best! The story follows a couple of marginalized girls who deal with their social outcast status by starting a band. And while they're pretty insistent that they are, indeed, the best, it looks like the band might mean a lot more to them than it does to anyone else. But that's OK — that's what punk rock is all about. Go your own way, forge your own identity, to hell with everyone else. The first We Are the Best! trailer is a lot of fun; watch it below.
Moodysson has made some really difficult films in the past. A Hole in My Heart, about a small group of people making an amateur porno film, is one of the hardest-to-watch films I've ever seen. And Lilya 4-Ever was a harrowing story of a young woman who is kidnapped as a sexual slave. While he's made a couple of more easy-going films, too, the spirit of those super-intense films is visible even in the trailer for We Are the Best! Moodysson clearly knows his alienation, and the things these characters feel hit the screen in pure form, if this trailer is reliable. It's just a bit easier to digest this time.
Magnolia will release We Are the Best! in select theaters May 30, 2014. Apple has the trailer.
From Swedish master Lukas Moodysson, We are the Best! revolves around three girls in 1980s Stockholm who decide to form a punk banddespite not having any instruments and being told by everyone that punk is dead. Based on a graphic novel, We are the Best! is a paean to DIY culture and the power of rebellion.