Amazon Fire TV Set-Top Box Announced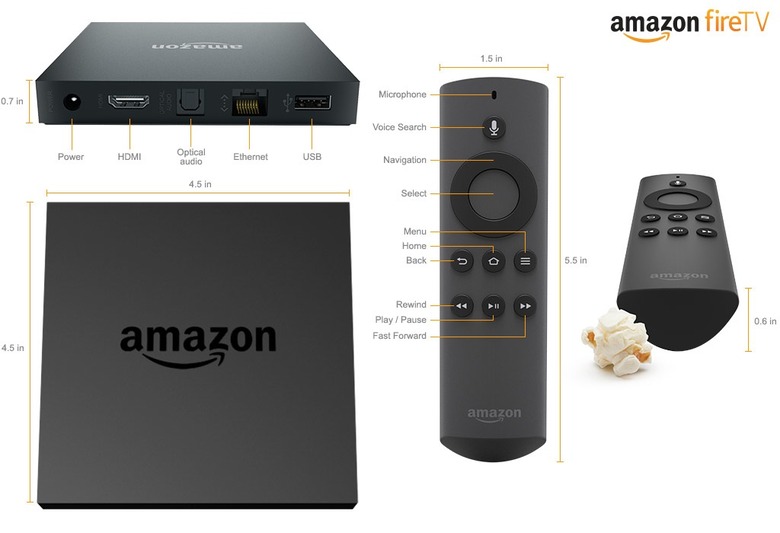 We may receive a commission on purchases made from links.
Amazon today announced their own set-top box to compete with Apple TV and Roku. The $99 Amazon Fire TV Set-Top Box, which begins shipping today, features a quad-core processor and 2GB of RAM. 
At the press event to announce the device, Amazon's Peter Larsen claimed Fire TV improved on three problem points with current devices (Apple and Roku), allowing a better search experience (with voice search), enhanced performance (more ram, less lag), and an open ecosystem (run on an android os).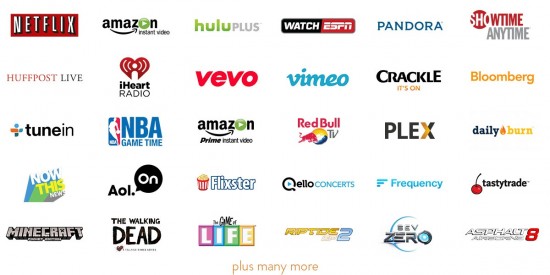 The new device will run a ton of apps out of box, including Hulu, Netflix, Showtime Anytime, YouTube, Vimeo, ESPN, MLB.tv, and the NBA. HBO Go is noticeably absent and Amazon's Instant Video is obviously front and center.
One of the cool features on the search is that it will show you where a movie can be purchased or rented at the "best value" of all the services (or apps) on the device. It would be easy to assume that Amazon might undercut other services on the device so that customers buy from them. I have to admit, low prices is one of the biggest selling points for me — its why I've used Amazon.com for many years now versus other sites.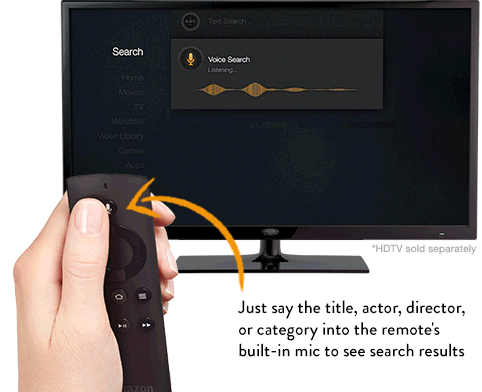 The remote control is small and minimalistic, and looks like it was a copy of the Apple TV remote. This isn't the only thing "borrowed" from Apple, a bunch of the other features seem almost identical to those on the Apple TV box. But they also beat Apple to some features that the Cupertino company has obviously been working on for a while now. The voice search capabilities of the Fire TV is exactly what analysts have been predicting for Apple's eventual television set release (remember, Apple's acquisition of Siri was not just for your phone).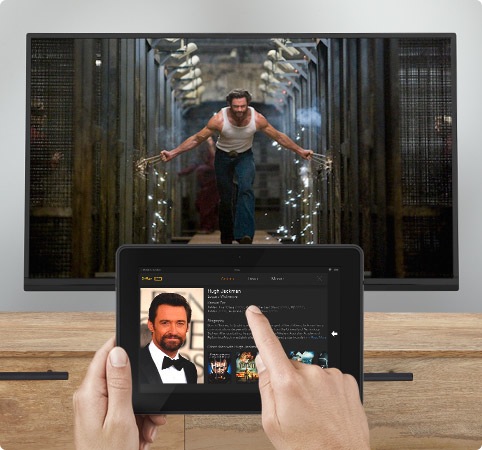 The device will connect with Amazon's Fire tablet line to include X-Ray features (providing live cast details as you watch) when using Fire TV. You can bring content on the go or stream back to the big screen in your living room. As expected, Amazon Prime members get access to over 40,000 Prime Instant Videos of free content in the amazon library, including Amazon exclusives like Downton Abbey and Justified.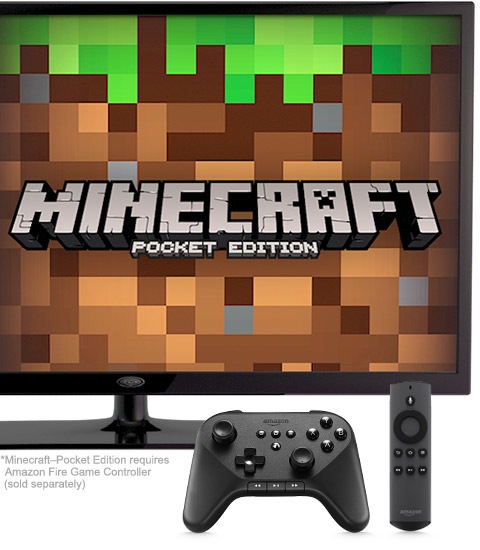 Amazon is also hoping to sell video games on the device, offering a game controller add-on. But I'm not sure this $99 box would be able to power anything far beyond the mobile game experience.
You can buy the Amazon Fire TV Set-Top Box now for only $99. Watch a promo video for the new Amazon Fire TV below.
Amazon Fire TV Set-Top Box Promo Video