'Spring Awakening', 'Wicked' Movies Still In The Works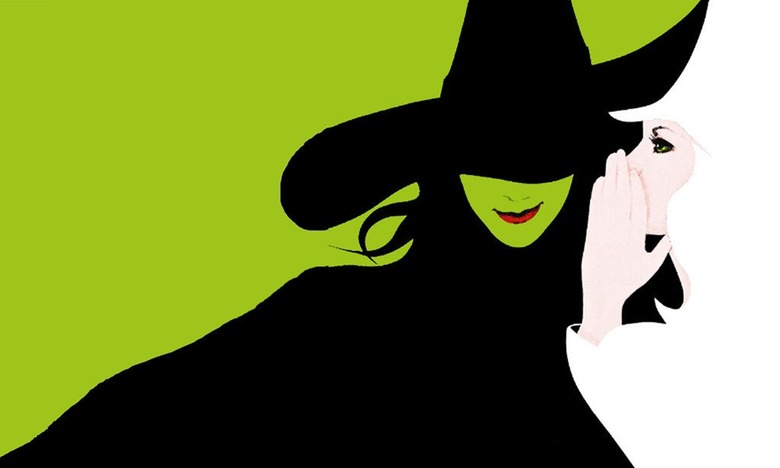 As cinematic classics Heathers and Rocky try their luck on the stage, two beloved stage musicals are eyeing a leap to the big screen. The long-awaited Wicked adaptation is reportedly "gearing up," while Spring Awakening aims to get going later this year with McG at the helm. (Nope, not an April Fool's joke.) Hit the jump for the latest updates on these movie musicals.
"We're starting to do some work on it. We've actually started gearing up on it a little bit," he told Vulture. However, he admitted it could still be some time before the film hits theaters. "I don't know exactly how many years away it is," he said.
Among other things, Schwartz says, they're figuring out how exactly they want to change the show for the new medium.
What are we going to change? What are we going to keep? How do you use a whole new language and medium to tell the story? [We can] really look at it again and say, 'Oh, we can do this, and we've always wanted to do that and we couldn't onstage, but we can in a movie.' We're actually having a blast.
The original Broadway production starred Idina Menzel as Elphaba, the Wicked Witch of the West, and Kristin Chenoweth as Glinda the Good Witch. It's unclear as of now whether either of them will be involved in the movie version.
Meanwhile, composer Duncan Sheik has a more immediate timeline in mind for the Spring Awakening adaptation. He offered the update in a conversation with The San Diego Union-Tribune.
[Lyricist Steven Sater and I are] trying to get the Spring Awakening movie made this year. It's in process, and we have a fancy director [McG] and a fancy producer [Playtone, Tom Hanks' company] involved. So fingers crossed we'll be diving into it.
Spring Awakening still has many more steps before it can reach theaters. For one, there's no cast attached right now. Jonathan Groff and Lea Michele led the original Broadway cast, but are probably too old to play naive young teens at this point. Still, Sheik's enthusiasm suggests we could see the movie sooner rather than later.
Coincidentally — or maybe not entirely — the updates come hot on the heels of news that Frozen, which featured Menzel and Groff, is now the biggest animated film of all time. We're sure that's not the only reason these projects are starting to pick up steam, but it couldn't have hurt.