'The Drop' Trailer: Tom Hardy And James Gandolfini Are On The Wrong End Of A Robbery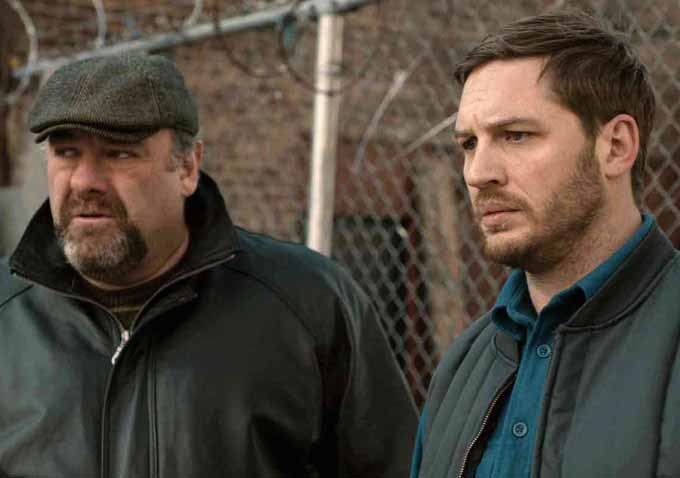 Bullhead director Michaël R. Roskam got to call the shots on The Drop, which scripted by Dennis Lehane (Gone Baby Gone). You probably wouldn't even need to have that spelled out for you, because this first The Drop trailer very much conveys the feel of films like Mystic River and Gone Baby Gone, perhaps with a bit of Killing Them Softly thrown in. 
As in Killing Them Softly, here we get James Gandolfini, in his final performance, as guy who is tightly tied to a criminal lifestyle. But Gandolfini's characters in the two films couldn't appear to be more different — here, he's a bar owner whose joint happens to be the cash drop point for the local mob. He and his bartender, played by Tom Hardy, end up in trouble when the place is robbed. (That poorly-chosen robbery might also act as a point of connection to Killing Them Softly.)
Check out the trailer below.
This trailer seems to show a lot, so you might want to watch only the first half.
The Drop opens on September 19. Trailer via The Playlist.
THE DROP is a new crime drama from Michaël R. Roskam, the Academy Award-nominated director of BULLHEAD. Based on a screenplay from Dennis Lehane (MYSTIC RIVER, GONE BABY GONE), THE DROP follows lonely bartender Bob Saginowski (Tom Hardy) through a covert scheme of funneling cash to local gangsters – "money drops" – in the underworld of Brooklyn bars. Under the heavy hand of his employer and cousin Marv (James Gandolfini), Bob finds himself at the center of a robbery gone awry and entwined in an investigation that digs deep into the neighborhood's past where friends, families, and foes all work together to make a living – no matter the cost.