David Goyer Interested In Green Lantern As Warner Bros. Head Promises DC Film Announcement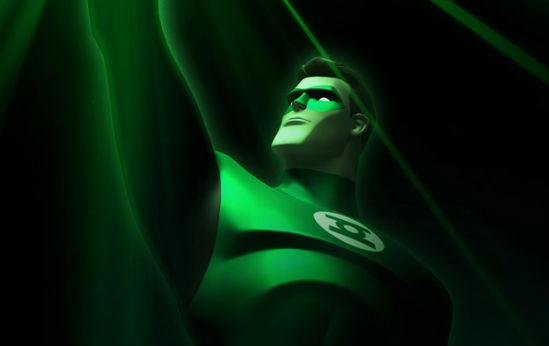 Will we see Green Lantern in a Justice League movie? That's not an April Fools' speculation, but rather one obvious idea to kick around based on two recent quotes. The president of WB recently said that we can expect a new DC film series announcement soon — that's not just one film, but a series — while David Goyer, one of the architects of the recent Batman and Superman films, says he's interested in Green Lantern.
Sure, Green Lantern fell from grace after first first major movie outing, but the good news is that there's a whole Corps of Lanterns out there, and Goyer (or another writer) could bring one or more of them into a new film. Read his comment below.
The first quote is from WB's president Kevin Tsujihara, who told the New York Times:
As for DC Entertainment, cross-studio collaboration to make better use of its comic book characters appears to have accelerated considerably since Mr. Tsujihara took over, in part because he eliminated some management layers. (He has not named a chief operating officer and did not replace Mr. Rosenblum and Mr. Robinov, choosing instead to divide up their duties and assume some himself.) Two new television shows are coming to the CW and Fox, including one based on the Flash and another on a young Batman, and a film series will be announced in the near future, Mr. Tsujihara said. It is expected to include a "Justice League" movie.
We've been hearing for years that WB and DC are coming up with a plan for more characters than just Batman and Superman, and so it's difficult to put full stock in a "near future" announcement of a DC film series. Comic Con is probably the most likely "near future" window for this announcement, to follow on the previous reveal of the new Superman and Batman movie.
So as Zack Snyder's Batman vs. Superman movie comes together, with Wonder Woman as a supporting character, WB and DC must be closer to announcing a Justice League film to compete with Marvel's The Avengers. Could we see Green Lantern end up in that one? (Or will Batman vs. Superman in fact be called Justice League, and used as a jumping off point for other films?)
David Goyer, who has been intricately involved in scripting the new Batman/Superman film, was asked by Collider about creating an alien world in Man of Steel, and the potential of following that with Green Lantern.
I would love to do 'Green Lantern. I really wanted to showcase Krypton as a truly alien world. That was one of the things I wanted to do from the beginning when I got involved in the project. At his heart, Superman's always been a science fiction story. I wanted to lean into that, and so did Chris, and so did Zack, so I was just glad we were able to.