Harry Potter Spinoff 'Fantastic Beasts' Will Be A Trilogy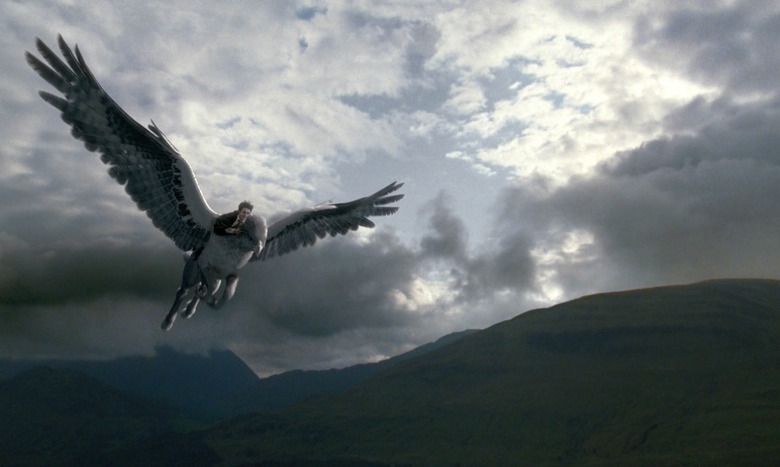 We may receive a commission on purchases made from links.
Not content with getting just one new addition to the franchise, Warner Bros. has revealed that the planned Harry Potter spinoff Fantastic Beasts and Where to Find Them will be released as a trilogy of "megamovies."
Potter creator J.K. Rowling is writing the screenplay, which follows the adventures of "magizoologist" Newt Scamander. Get all the latest updates on the project after the jump.
Moreover, Warner Bros. is the same studio that split Harry Potter and the Deathly Hallows into two movies, inspiring film franchises like Twilight and The Hunger Games to follow suit. They're also the ones who decided to adapt J.R.R. Tolkien's 300-page novel The Hobbit into three feature-length movies.
Fantastic Beasts and Where to Find Them is inspired by a textbook used by Hogwarts students within the Harry Potter universe. Newt Scamander is the book's (fictional) author. In 2001, Rowling turned Fantastic Beasts into a real 54-page volume to benefit the charity Comic Relief.
Although the upcoming Fantastic Beasts will be set within the Harry Potter universe, Rowling has described the spinoff film as "neither a prequel nor a sequel" to the adventures of Harry and company. Instead, the story will unfold in New York City seven decades before Harry came into the picture.
Rowling may be writing the story, but she revealed that Tsujihara is really the one to thank for making the movie come together. "When I say he made Fantastic Beasts happen, it isn't P.R.-speak but the literal truth," she told the Times. "We had one dinner, a follow-up telephone call, and then I got out the rough draft that I'd thought was going to be an interesting bit of memorabilia for my kids and started rewriting!"
No release date has been set for Fantastic Beasts and Where to Find Them.