'Magic Mike 2': Director And Title Revealed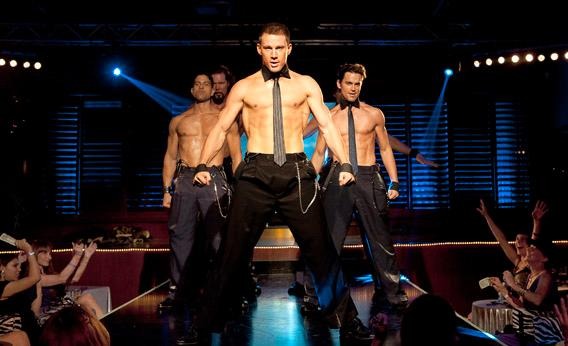 Well, Joe Manganiello did say he expected Magic Mike sequel details to be revealed "soon." But even he probably didn't expect it to be this soon.
According to a new report, the Magic Mike sequel has just acquired a new director in Gregory Jacobs, who served as Steven Soderbergh's first assistant director on the first Magic Mike. In addition, the project has also picked up a new title: Magic Mike XXL. Because of course. Hit the jump for all the latest details.
Few other serious contenders for the job had emerged since then, unless you count the rumor that Tatum and Magic Mike writer Reid Carolin could co-direct the movie as their feature debut. But Tatum quickly shot that one down, declaring, "Reid and I aren't idiots! We're not going to direct our first movie as a sequel to a Steven Soderbergh movie."
Jacobs has directed two pictures previously, 2004's Criminal and 2007's Wind Chill. Additionally, he has a single-camera comedy in the works from Amazon Studios titled Red Oaks; David Gordon Green is directing that pilot.
Tatum revealed last month that he'd begun working on the script to the Magic Mike sequel, previously described as a road trip comedy. Tatum, Manganiello, and Matt Bomer are among the stars who've expressed interest in reprising their roles for the sequel, but no deals have officially closed yet.
Assuming Manganiello's information is correct, Magic Mike XXL should begin shooting sometime this fall. While no release date has been set, that probably means we can expect to see it in theaters sometime in 2015.