Andy Serkis' 'Jungle Book' Sounds Dark And Gritty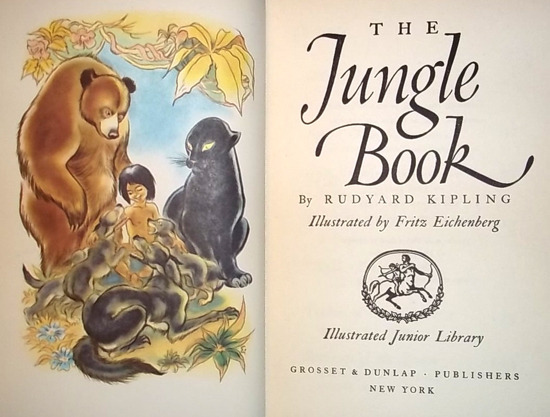 Don't expect Andy Serkis' Jungle Book adaptation to be all friendly singing bears and idyllic jungle landscapes. While few specifics have been revealed about the plot so far, Serkis has teased that his take "doesn't shy away" from the "darkness" of Rudyard Kipling's source material.
Seems like a pretty sharp contrast from the best-known cinematic interpretation of the stories, Disney's 1967 animated classic. Hit the jump to see what Serkis had to say.
What I love about the screen adaptation by Steve and Callie Kloves is it's very truthful to the original book; it doesn't shy away from its darkness. The jungle is a Garden of Eden and a wonderful place for Mowgli to grow up in, but also is a place of fear and a place of threat.
The picture, which is set up at Warner Bros., has previously been described as faithful to the source material, with a "true-to-life" approach in portraying animal behavior. It's one of two Jungle Book pictures currently in development. The other is being directed by Jon Favreau for Disney, and sounds like more of a family film.
The Jungle Book marks Serkis' feature directing debut, although he has served as a second-unit director on Peter Jackson's The Hobbit trilogy. Serkis got the job after Alejandro González Iñárritu dropped out earlier this year.
In the same conversation with THR, Serkis revealed that he'd loved the book since he read it as a child in Baghdad. "I found it mesmerizing, and it transported me into this incredible world," he said. "It's extraordinary that I'm getting a chance to bring it to the screen." No release date for the new movie has been announced.