John C Reilly Joins Incredibly Odd-Sounding Love Story 'The Lobster'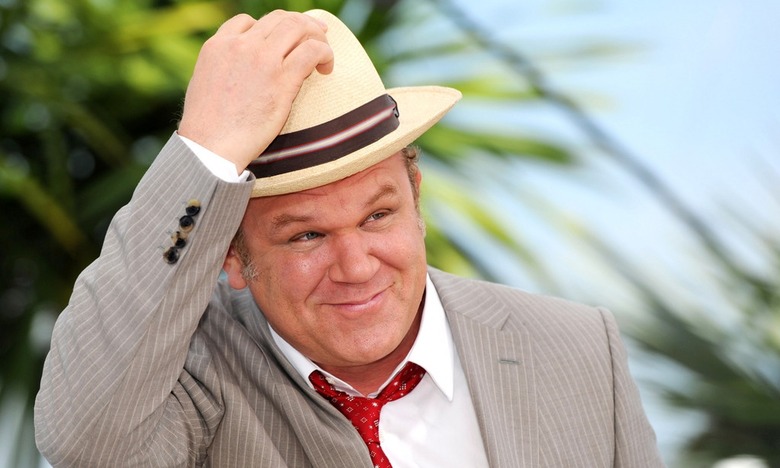 The director of Dogtooth and Alps is now shooting his new film, but this one is a bit different than the two art-house offerings that made Yorgos Lanthimos a festival favorite. The new film is The Lobster, which is described in brief as a "dystopian love story." It will be the director's first English-language film. The cast is something else indeed: John C. Reilly has just signed on to The Lobster, along with Ashley Jensen (Ugly Betty), Michael Smiley (The World's End), and Jessica Barden (Far From the Madding Crowd).
THR reports the casting. Those actors join a cast that already included Colin Farrell, Rachel Weisz, Ben Whishaw, Lea Seydoux, Olivia Colman, Ariane Labed and Angeliki Papoulia. The film is shooting in Ireland now, backed by outfits such as Film4, the Irish Film Board, and the BFI Film Fund.
So the cast is great, and Lanthimos has his own air of mystique that makes his films must-sees. But this one, which Lanthimos scripted with previous collaborator Efthymis Filippou, sounds even more crazy than a film like Dogtooth. It's a love story — ok, that's an easy beginning. And in this particular story there is a great urge for people to partner up. But the step after that is what makes The Lobster crazy.
Specifically:
Single people, according to the rules of The City, are arrested and transferred to The Hotel and are obliged to find a matching mate in 45 days. If they fail, they are transformed into an animal of their choosing and released into The Woods.
Read all that again. Then think about some of these actors being turned into animals. Then mark The Lobster as a very probable WTF entry on this year's festival circuit.