Marvel/Disney's 'Big Hero 6' Casts TJ Miller As Fred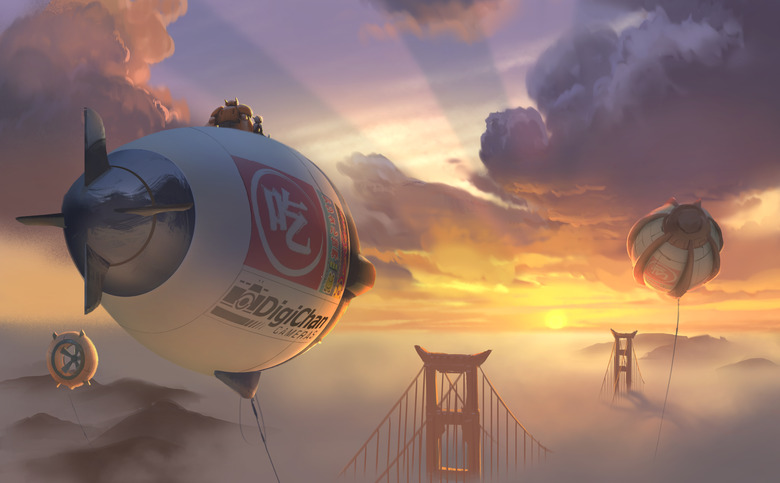 T.J. Miller is going to be a Marvel superhero — sort of. The Cloverfield star has boarded the voice cast of Big Hero 6, becoming the first actor to do so.
The animated feature hasn't gotten much buzz yet, but it should be attracting some attention soon. Not only does it sound very promising, it's Disney's first-ever Marvel animated adaptation. Hit the jump to find out whom he'll be playing.
As previously reported, Big Hero 6 centers on a young robotics genius named Hiro Hanada. In an effort to fight back against a supervillain, he creates his own superhero team. On it are Hiro's robot Baymax, bike messenger Go Go, sushi chef Wasabi No Ginger, barista Honey Lemon, and comic book fanboy / aspiring filmmaker Fred.
Miller hasn't gone into much detail about his character Fred, but he mentioned in an earlier interview that he tends to play "weird people." "It ranges, usually it's the stoner-slacker, or you know, a guy who is very immature," he said. "Immature but confident."
According to Rotoscopers, Fred gets involved with Hiro when he volunteers himself as a test subject for an experiment run by Hiro's brother Tadashi. Fred is described as "quirky and weird." In the comics, he's able to turn himself into some sort of giant lizard creature called Fredzilla.
Miller has plenty of experience doing voice work. He portrays Tuffnut in the How to Train Your Dragon franchise, and has a recurring role as Robbie in the Disney Channel animated series Gravity Falls. He'll also be heard alongside Danny McBride and Mila Kunis in the upcoming film Hell & Back.
Outside of animation, Miller stars in the upcoming HBO comedy Silicon Valley, and will be seen in Transformers: Age of Extinction and Search Party later this year.
Big Hero 6 is scheduled to open November 7. Don Hall and Chris Williams are directing.