Star Wars Bits: Mark Hamill, Detours, Assault Team, Pinball And Iceland In 'Episode VIl'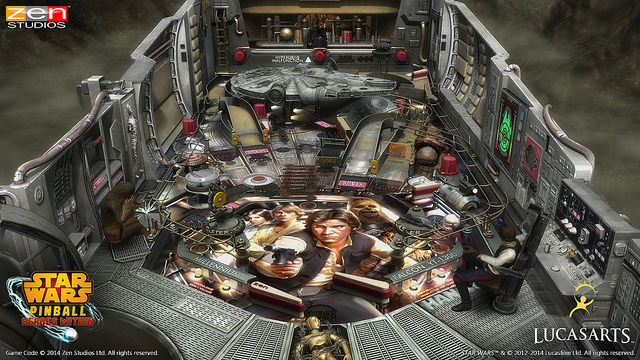 The big theater convention CinemaCon brought no new news for Star Wars Episode VII. However, there's still news to be found. In this edition of Star Wars Bits, read about the following:
Mark Hamill will appear at Disney's Star Wars Weekends.
Star Wars Detours may still see the light of day.
Check out the trailer for Star Wars: Assault Team.
Chewbacca himself, Peter Mayhew, teases a potential new project.
Han Solo gets his own board in Star Wars Pinball.
Star Wars Episode VII will reportedly shoot plates in Iceland.
For Star Wars fans, meeting any of the three original leads is a dream and this May, Luke Skywalker is going to Disney World. Mark Hamill will appear at the fourth Disney's Star Wars Weekend, June 6-8, at Disney's Hollywood Studios in Orlando, Florida. He'll be part of daily parades, doing a talk show and more. There's information here.
It's not a significant update but, at a recent convention. the team behind Robot Chicken and the shelved comedy show, Star Wars Detours, suggested the series will be released at some point in the future. Maybe to Netflix? Thanks to JediNews.
A new Star Wars mobile game is now out, Star Wars: Assault Team, check out the trailer below.
May the 4th is quickly approaching and the minor league baseball team, the Durham Bulls, will celebrate by wearing these awesome R2-D2 jerseys, then auctioning them off for charity. Thanks to ESPN.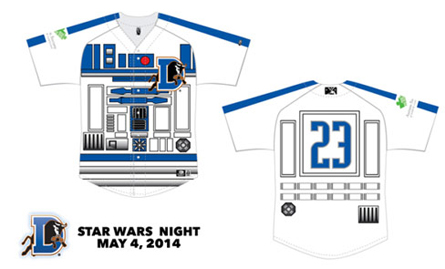 Chewbacca actor Peter Mayhew posted this great tweet earlier this week. Does it refer to something Star Wars? Maybe, maybe not, but it's interesting none the less.
Having dinner before flight. .. Sounds good! pic.twitter.com/oOAeiQvS3h

— Mayhew Foundation 🔜 SW:C (@TheWookieeRoars) March 23, 2014
One of my favorite mobile time wasters is Star Wars Pinball and four brand new maps are coming out very soon including everyone's favorite scoundrel: Han Solo. Here's a video. Head to the PlayStation Blog for more.
Rumor has it J.J. Abrams is heading to Iceland shoot some plates, i.e. master shots to be digitally inserted in the background later, for Star Wars Episode VII. Iceland has an incredibly varied amount of landscapes so people who automatically think that confirms they're going back to Hoth are a little crazy. Is it possible? Yes. But I'd image, even if there is an ice planet in the film, they'd want to create another one. We'll find out December 18, 2015.