'Teenage Mutant Ninja Turtles' Trailer Images And Synopsis [UPDATED]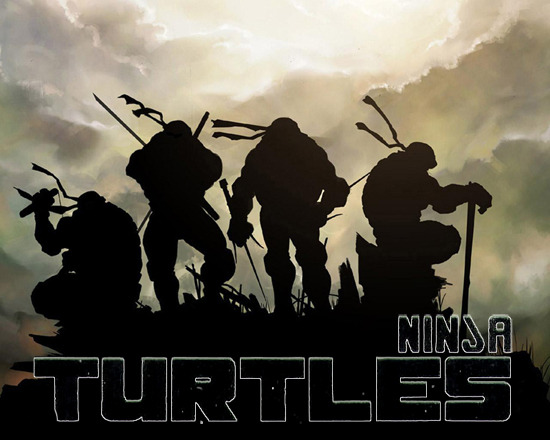 UPDATE: As we continue to wait for the trailer, we've updated with a 30 second sneak peak of the trailer.
The Teenage Mutant Ninja Turtles trailer comes online Thursday, but in the meantime some teases of what's in store have made their way online. They're just a few small Ninja Turtles images, but it should be just enough to tide you over until we get the full meal on Thursday. Check 'em out below.
UPDATE. Here's the trailer sneak peak.
Thanks to Movieweb for the info. Here are three images from Teenage Mutant Ninja Turtles.
The first two are from the trailer and the second is from a booklet being handed out at CinemaCon. That book also reveals the film's official synopsis, which you can read below. Also, Movieweb  has a few teeny, tiny thumbnails of Donatello and some foot soldiers but it's best to just see until Thursday to see the teaser trailer in full high definition .
The reboot of Teenage Mutant Ninja Turtles is directed by Jonathan Liebesman. It stars Megan Fox, Pete Ploszek, Noel Fisher, Jeremy Howard, Alan Ritchson, Danny Woodburn, William Fichtner, Will Arnett, Whoopi Goldberg and opens August 8. Here's the first official synopsis:
The city needs heroes. Darkness has settled over New York City as Shredder and his evil Foot Clan have an iron grip on everything from the police to the politicians. The future is grim until four unlikely outcast brothers rise from the sewers and discover their destiny as Teenage Mutant Ninja Turtles. The Turtles must work with fearless reporter April and her wise-cracking cameraman Vern Fenwick to save the city and unravel Shredder's diabolical plan.