First Look: Final James Gandolfini Film 'The Drop'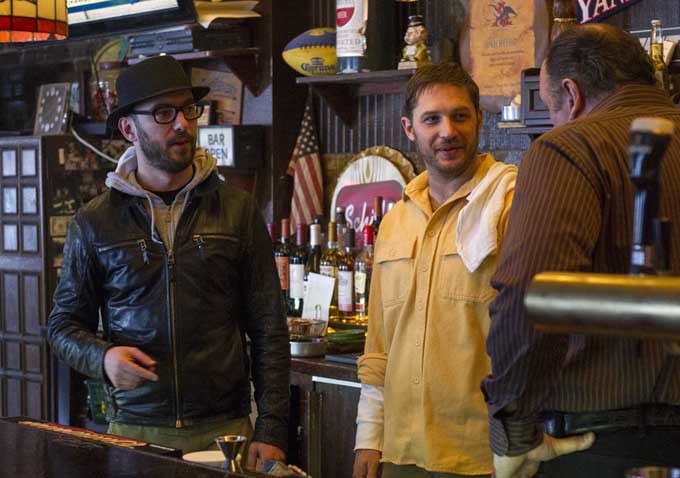 Here are the first images from the final James Gandolfini film, The Drop. Once called Animal Rescue, the tense Brooklyn-set drama also features Tom Hardy, Noomi Rapace and Matthias Schoenaerts, under the direction of Bullhead helmer Michael Roskam. Dennis Lehane (Gone Baby Gone) scripted the crime drama, which features Gandolfini as a former criminal whose cousin, played by Tom Hardy, is trying to go straight and having a pretty bad time doing so.
Four more images are below.
Roskam told USA Today,
I think we were ready for a new Gandolfini chapter. He was a little older. And he had the gray hair and the beard. A new Gandolfini was emerging. Unfortunately, we are not going to be able to see more of it. But I am happy that we had this beautiful glimpse.
Here are more images:
The plot description, also via the paper, is,
Tom Hardy's Bob Saginowski [is] a former criminal trying to straighten out his life as the bartender at a place that also serves as a money "drop" for local gangsters. He works alongside his cousin Marv (Gandolfini), another former criminal. Bob's attempt at a normal life with a rescued pit bull puppy and his girlfriend (Noomi Rapace) falls apart when he finds himself in the center of a robbery gone wrong, committed by a thug (Matthias Schoenaerts).