'Jurassic World': Jake Johnson Confirmed For A Role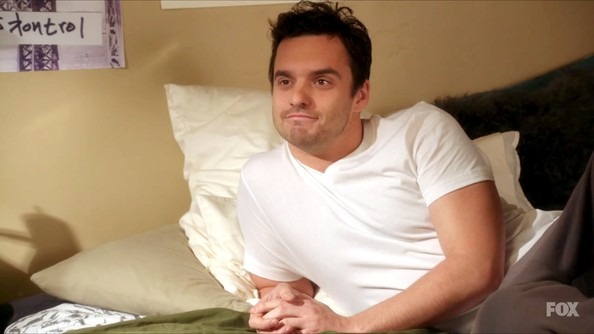 The casting reports for Jurassic World have been full of rumor as much as fact, as reports for a film like this tend to be. But the list of actors who were initially connected to the movie has slowly been checked off with confirmations, one by one. Jake Johnson (New Girl, Drinking Buddies) is the latest actor to be confirmed for the Colin Trevorrow film, which will begin shooting very soon, after a screenwriting delay.
The info comes from a Huffington Post interview in which Johnson was asked about taking the Jurassic gig thanks to his previous work with Trevorrow on Safety not Guaranteed. Indeed, that was the route Johnson took to the job. The actor said,
Absolutely. Now, I'm also a huge fan of "Jurassic Park." When I was growing up and "Jurassic Park" came out, I freaked out like every other kid. I was born in '78, so I was, like, 12. If it wasn't Colin and someone said they wanted me in "Jurassic Park," I would jump on it. The fact that it's Colin, written by Derek Connolly (who wrote "Safety Not Guaranteed") and both those guys are personal friends, I'd go through a wall.
The Jurassic World cast also features Chris Pratt as "a rugged, ex-military man named Owen," Bryce Dallas Howard, BD Wong reprising the role of Dr. Henry Wu from the original film, Vincent D'Onofrio, Irrfan Khan, Ty Simpkins, Nick Robinson, and Omar Sy. While Idris Elba has been persistently rumored for the film, we've had firm denials to the contrary. We don't have any firm plot details at this point, as Universal and all participants have been very good about keeping the details secret.
Derek Connolly and Trevorrow scripted; John Schwartzman is shooting the movie, on 35mm and 65mm film. Jurassic World is scheduled for release on June 12, 2015.