Cool Stuff: Back To The Future Past T-Shirt Mash Up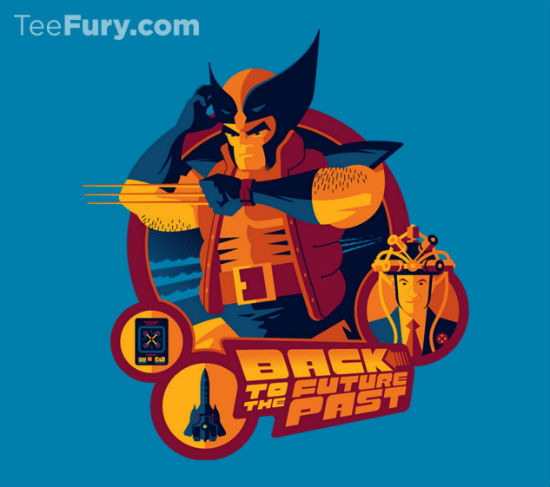 It's a rare occasion to specifically call out a single day's Teefury t-shirt, but it's a rare occasion for one to be this awesome. Popular Mondo artist Tom Whalen is behind the Wednesday March 26 design and it's called "Back to the Future Past." The image blends the characters of the X-Men with Back to the Future, in a similar time travel way to the upcoming film X-Men: Days of Future Past.
This t-shirt, which costs only $11, is only on sale until midnight tonight, Easter Standard Time at Teefury.com.