Madonna, Director, Sets 'Adé: A Love Story' As Her Next Film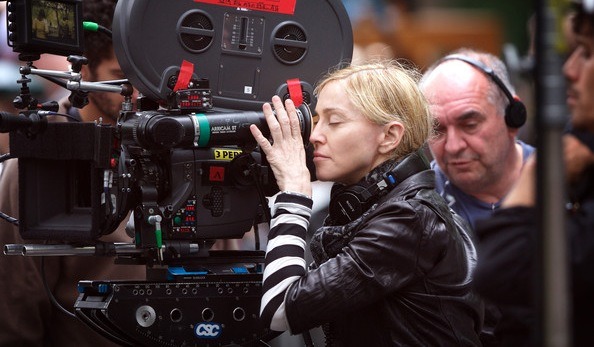 Madonna's first feature directorial effort, Filth and Wisdom, was panned by reviewers and audiences. Her second, W.E., fared no better. But Madonna's quickly gotten over the criticism (she is Madonna, after all) and is now gearing up for her third film, Adé: A Love Story.
The romantic drama has some mildly interesting pedigree going for it, at least. It's based on the debut novel by Rebecca Walker, daughter of The Color Purple author Alice Walker, and will be produced by Silver Linings Playbook's Bruce Cohen. Find out what it's about — and why Madonna may actually be a pretty good fit for the material — after the jump.
Thematically, it doesn't sound so different from Madonna's W.E., which tracked the dramatic romance between Wallis Simpson and King Edward VIII. The book also, as THR points out, involves thought-provoking subjects that Madonna should feel comfortable with, like "sex, religion, race, lesbianism."
True, Adé: A Love Story could very well turn out to be a hot mess. But Madonna deserves some credit, at least, for sticking to this directing thing and trying to get better at it. Having Cohen, whose credits also include Milk and American Beauty, on board won't hurt Madonna either. But as of now, Adé: A Love Story is still a ways off. The next step for the team will be to get financing in place and to find a screenwriter to adapt a book.
In the meantime, Madonna aficionados can check out this short film she made with Steven Klein last year.