Robert Downey Jr. Says 'Avengers: Age Of Ultron' Is "Very Ambitious"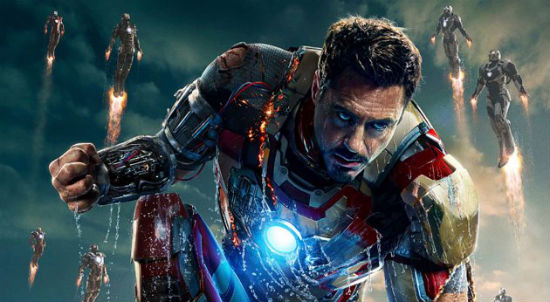 All actors will praise a script there're about to do. That's their job. They're not going to crap on something that hasn't even been made yet. But when an actor can be even a tad more reserved, that's saying something. In a new interview, Robert Downey Jr. was precisely that in regards to Joss Whedon's script for Avengers: Age of Ultron. He had high praise for it, make no mistake, but he also called it "very ambitious" and hinted it's going to be very difficult to get right. Read his quote below.
Downey did a fun interview with Variety, where he said the following about Age of Ultron:
This one is a very ambitious sequel. If you read it, it's dense, it's smart. Joss [Whedon] is a really smart guy. My 2-year-old is crazy about Hawkeye, and I think Jeremy [Renner] has a lot to do with the plot. There's always so many plates to spin to get these things half-right, and I'm really excited about this one.
So exactly how many plates are there? How ambitious is the film? Let's try and break it down. In no particular order, here are just some of the things that have to happen, will appear in the movie, or that will have bearing on it:
Infinity Gems
The ending of Captain America The Winter Soldier.
Tony Stark has given up Iron Man
The whereabouts of Hulk
The whereabouts of Hawkeye
Ultron, his creation and rise to power
The introduction and integration of Quicksilver and Scarlet Witch
Thor now living on Earth
The introduction of Vision
War Machine and Falcon with potential small roles
Baron Von Strucker
Miss Marvel (potentially)
And that's just off the top of my head. There's surely lots and lots more in the film that we don't know about, not to mention the basic story. "Ambitious" is an understatement and Downey's simultaneous enthusiasm and acknowledgement of the film's size is a nice, honest response to that question.
Avengers: Age of Ultron is now filming in Italy but Downey has yet to join the fun. It's scheduled for release May 1, 2015. Expect a trailer this summer.