Page 2: Totoro, Breaking Bad, Big, Wes Anderson, Star Wars, Schwarzenegger, GdT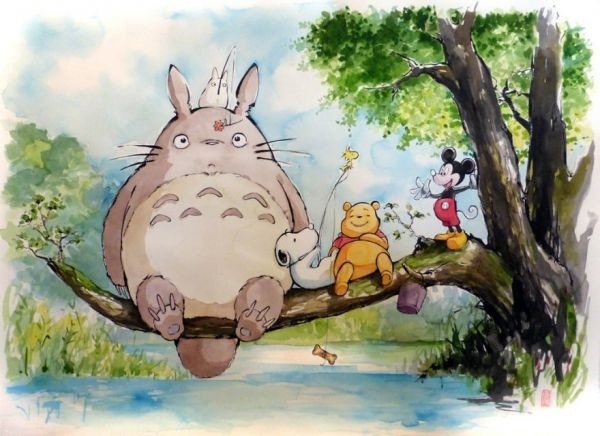 Page 2 is a compilation of stories and news tidbits, which for whatever reason, didn't make the front page of /Film. After the jump we've included 36 different items, fun images, videos, casting tidbits, articles of interest and more. It's like a mystery grab bag of movie web related goodness.
Header Photo: Totoro and Friends [Geek Art]
Cosmos Chronicles How Knowledge Conquers Fear
Have Severed Robot Head, Will Travel: 5 Ways a Prometheus Sequel Could Work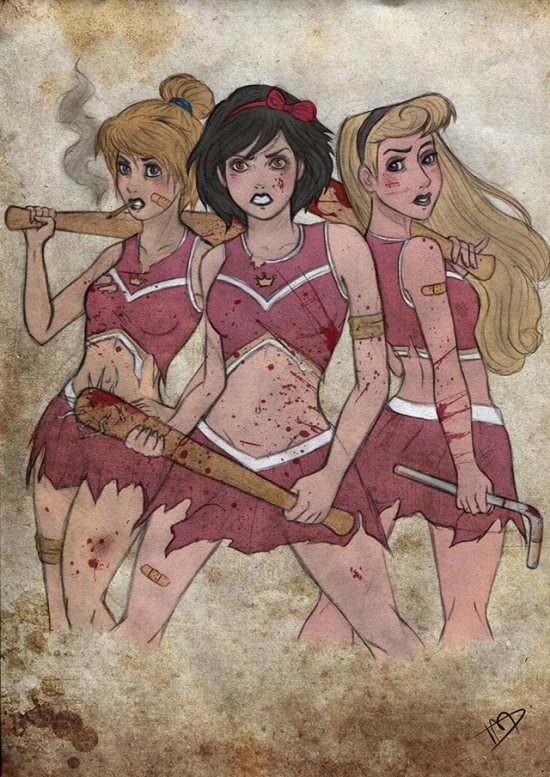 The Walking Disney, Illustrations Reimagining Disney Characters as Survivors From 'The Walking Dead'
The Brilliance of 'Cosmos' – Seth MacFarlane Uses His Power for GoodWhy Netflix Needs To Bring Back Expiration Dates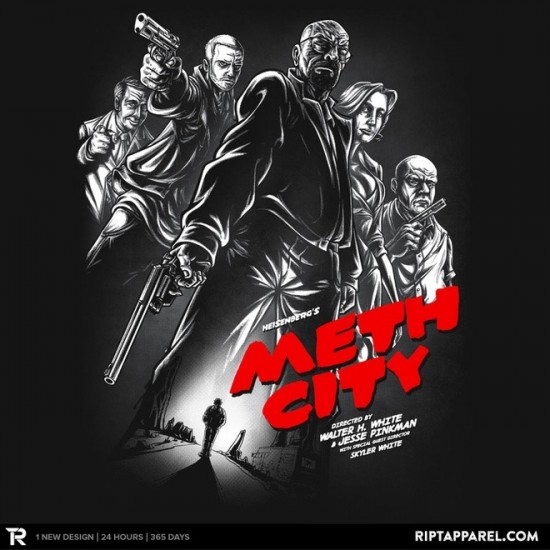 Today's t-shirt of RIPT Apparel is a Breaking Bad/Sin City-inspired design
Why 'Divergent' Is a Better Movie Than 'The Hunger Games'Five powerful movie journalists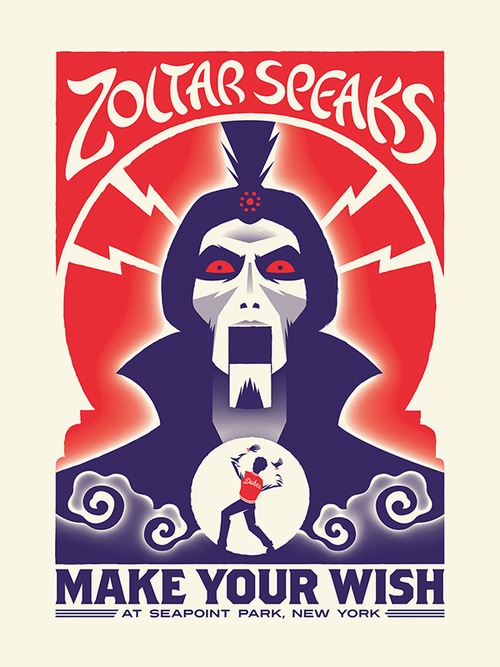 BIG: ZOLTAR SPEAKS POSTER
CinemaCon: Barco Unveils 'Wraparound' Screen System
A Message from Step Brothers' Adam Scott
Sony's Video Game Movie 'Pixels' to Shoot in Toronto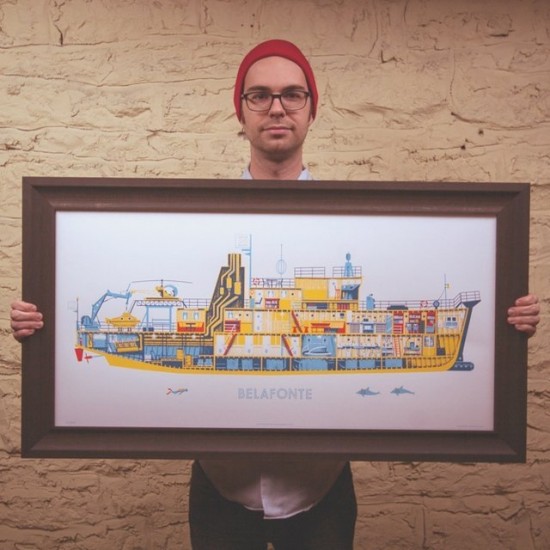 Overview Inspired by the film "The Life Aquatic with Steve Zissou"Matthew Modine Joins TNT Pilot 'Proof'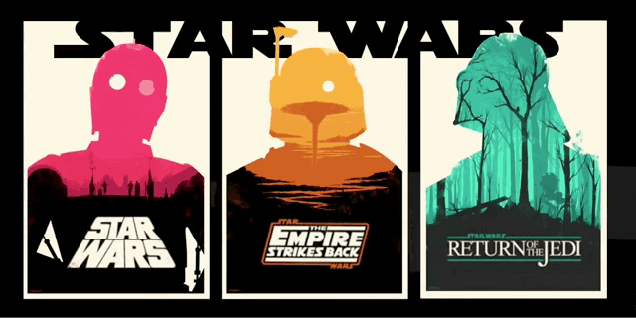 Animated GIFs Bring Your Favorite Movie Posters To Life
'Wizards of Waverly Place's' Maria Canals-Barrera Joins Susannah Grant's ABC Series
Trailers From Hell: Joe Dante on SEX KITTENS GO TO COLLEGE
Fox Acquires 'Vacation Friends,' Pairing Chris Pratt And Anna Faris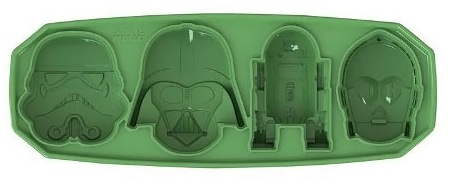 Star Wars Characters Ice Cube Tray
History's 'Vikings' Renewed For Third Season
Wes Anderson // Kaleidoscoped
Good News: The Excavation Of The Great Atari Video Game Burial To Continue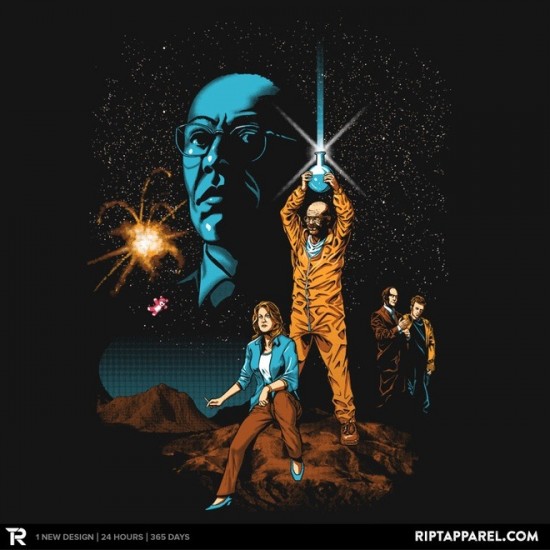 Today's t-shirt of RIPT Apparel is a Breaking Bad/Star Wars-inspired design
Disney Buys Maker Studios In Deal Worth At Least $500 Million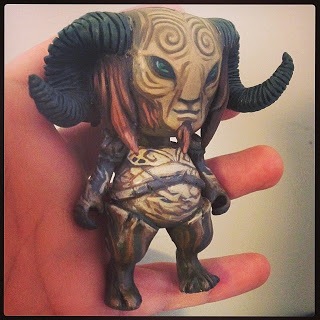 Pan's Labyrinth Faun figurine by Shaun Nakasone.
ABC Unveils Summer Premiere Dates
Arnold Schwarzenegger On QVC Might Be The Best 'Tonight Show' Sketch Yet (Video)
'Girls' Season Finale Ratings Up from Last Year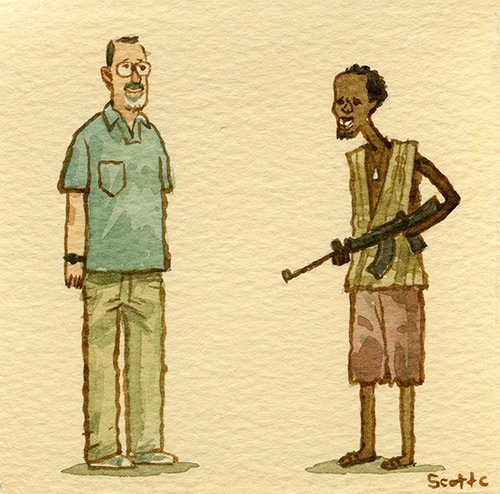 Scott C's Great Showdown tribute to Captain Phillips 
Cinedigm Acquires U.S. Rights to 'Antboy'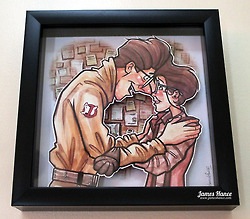 James Hance's Latest Shadow Box - "Crossing The Streams"Mamie Gummer Joins Jennifer Aniston in 'Cake'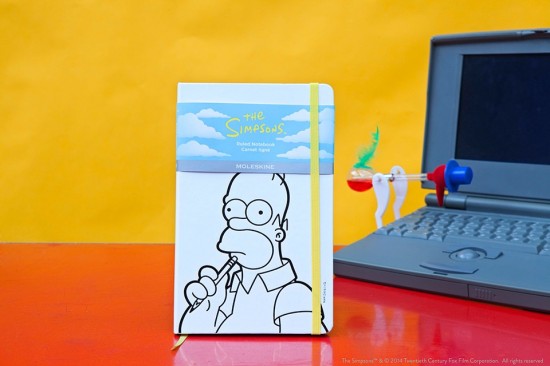 Simpsons x Moleskine Ltd. EditionDamian Lewis Joins Ewan McGregor for 'Our Kind of Traitor'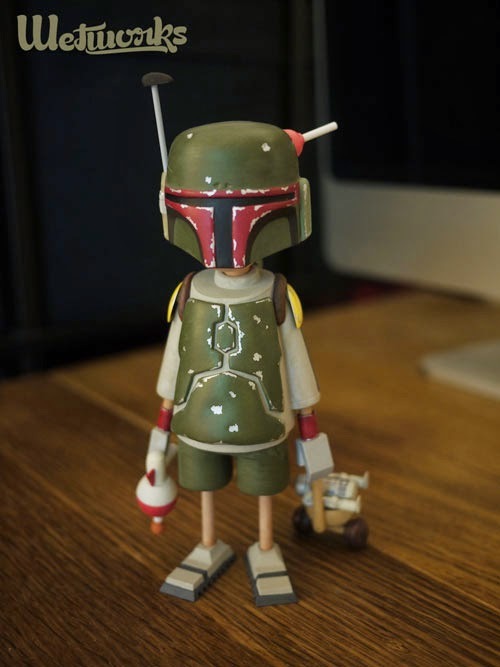 "Kid Fett" by Wetworks
Fox 2000 Grabs John Green Novel 'Paper Towns', Reunites 'Fault In Our Stars' Team With Nat Wolff To Star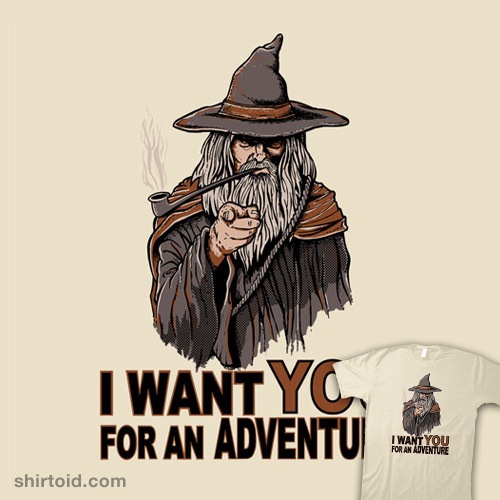 I Want You For An Adventure t-shirt
Madonna To Direct Adaptation Of Novel 'Ade: A Love Story'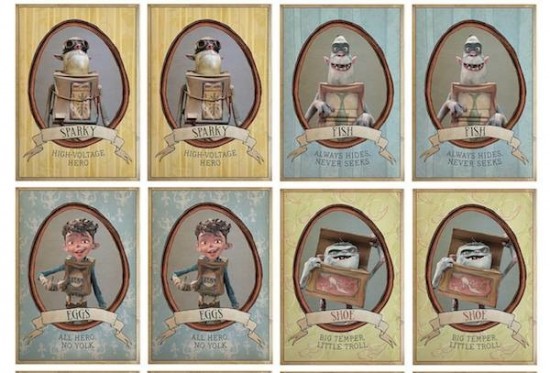 New Boxtrolls Images Reveal Quirky And Clever Character Traits
BBC America Orders First Original Comedy Series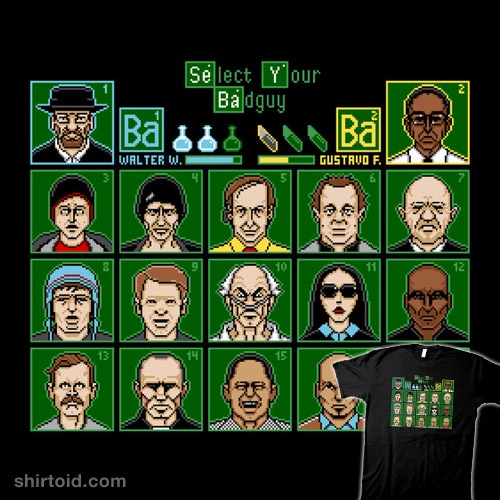 8-Bit Bad t-shirt
Ashton Kutcher's 'Jobs' Is Now Steaming On Netflix
20 Killer 'Game of Thrones' Items on EtsyKrysta Rodriguez Exits 'How I Met Your Dad'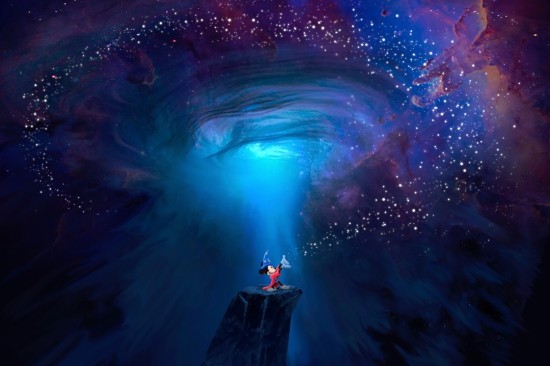 "Conducting the Cosmos" by William Silvers
Amy Ryan Gears Up For 'Monster Trucks'; Blake Jenner Creeps Into 'Crawlspace;' Pablo Larrain Helms 'Scarface'
Watch Footage of a Steven Spielberg Movie You've Never Heard Of (VIDEO)Greg Cannom to Redesign Shah Rukh Khan in 'Fan'
Trailers From Hell: Guillermo del Toro on I CONFESS
AMC Spotlights 'Spinal Tap' 30-Year Anniversary on iPad Movie App
If you have any interesting items that we might've missed that you think should go in /Film's Page 2 – email us!