'Prometheus 2' Gets New Writer; Will Reportedly Open March 2016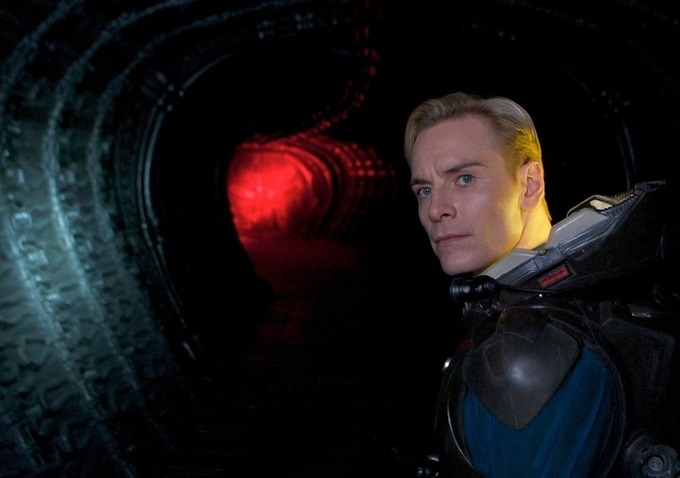 Prometheus 2 has a new writer and will, reportedly, be the mystery Ridley Scott film 20th Century Fox recently dated for March 4, 2016. Michael Green, the writer of Green Lantern and the new Blade Runner film, has been brought on to rewrite Jack Paglen's original draft. Reportedly, the story will feature multiple versions of Michael Fassbender's android David.
The Wrap broke the news of Green coming on board the project. Apparently, once Exodus is done, Ridley Scott will make this his next film. However, while it's being referred to as "Prometheus 2" at the moment, that almost certainly won't be the final title by the time March 4, 2016 rolls around.
There are several facets to this hiring which bode well. First, the fact anyone new is coming aboard means Fox wants to get the sequel made as soon as possible. Second, the specific hiring of Green makes it seem likely Scott is happy with his script of the new Blade Runner film. (A film, it should be noted, that gets a major delay due to this movie.) Finally, The Wrap reports Green's aim is specifically to make the sequel more "Alien-y," meaning more terrifying and thrilling than the sci-fi heavy first film.
Prometheus ended with Noomi Rapace's character and part of the android played by Michael Fassbender going off to the planet where the Engineers originated. There was also some sort of xenomorph creature that was created at the end of the movie, an obvious bridge to Scott's original Alien film. The sequel will continue all those threads.
While the first Prometheus was met with extremely mixed reactions among film fans, even the haters are probably curious where the story will go next and how it can continue to link to the original Alien films. Ridley Scott coming back to direct is also a big plus. That's not to mention the supurb cast he brought into the first movie, such as Rapace and Fassbender. He only gets more and more marketable as time moves on.
What do you think of this new Prometheus 2 writer?