The 'Scarface' Remake Might Have Its Director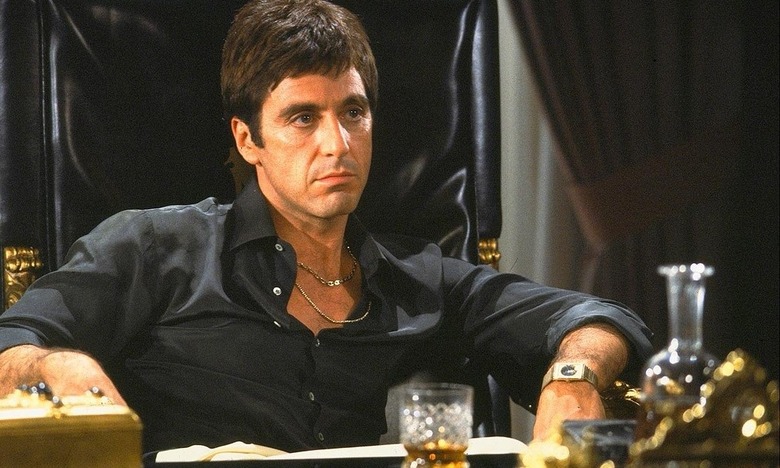 The latest Scarface remake might have found its director. Pablo Larraín, director of No, is in final talks to remake the 1983 Brian De Palma gangster classic, itself already a remake of a 1932 film by Howard Hawkes. Written by Paul Attanasio (Donnie Brasco), this version of Scarface will combine elements from both films in modern day Los Angeles as a Mexican immigrant works his way up in the drug trade. Producers are hoping to cast a bicultural, bilingual Latino actor in the lead.
The Wrap broke the news about the Scarface remake potentially being directed by Larraín. According to their report, "The new "Scarface" will be a more mythic origin story that explores where Tony's physical and emotional wounds come from and how they shaped him as a man."Harry Potter director David Yates was previously in talks, but he's now making Tarzan so he's out. The original draft was written by Training Day writer David Ayer, but Attanasio did the latest rewrite.
Larraín might seem like an unconventional choice, but he's an acclaimed and talented filmmaker who has yet to make a movie in the Hollywood system. That means he's got a unique perspective on the material, one that producers connected with. He also probably comes at a discount as he's not a household name with huge box office clout. Either way, this is a potential career changer for the director.
The 1983 Scarface has become an essential part of popular culture. Starring Al Pacino as Tony Montana, the film is filled with images, dialogue and a sensibility young people really connect with and enjoy. A remake with a similar, modernized story, makes a whole bunch of sense and, if done right, will make a whole bunch of money. As fun as the 1983 film is, it suffers slightly from being painfully dated.
Does Larraín's hiring get you more interested in this latest Scarface remake?