'Anchorman' Filmmaker Adam McKay Directing 'The Big Short'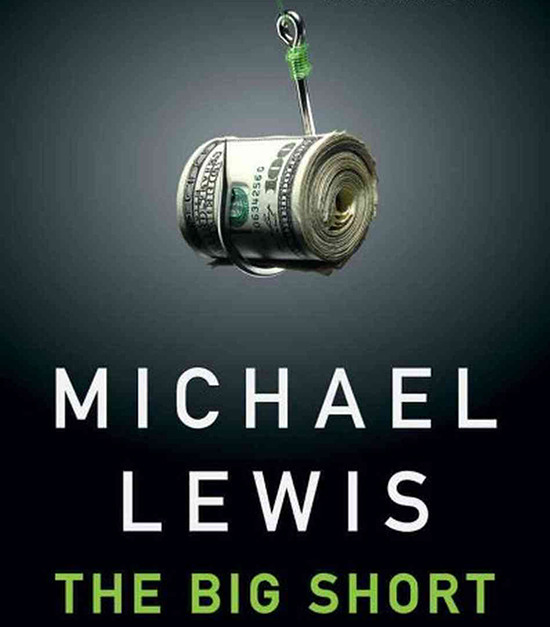 The director of films such as Anchorman and Step Brothers is taking a step in a slightly new direction. Next up for Adam McKay: directing The Big Short, based on the book by Michael Lewis. (Lewis also wrote books such as Moneyball and The Blind Side.) McKay will also script. Brad Pitt's company Plan B is producing and Paramount will release the film.
But this is not the same sort of comedy McKay is known for. The full title of the book is The Big Short: Inside The Doomsday Machine, and it covers "the housing and credit bubble of the 2000s."
Here's the description of the book:
The real story of the crash began in bizarre feeder markets where the sun doesn't shine and the SEC doesn't dare, or bother, to tread: the bond and real estate derivative markets where geeks invent impenetrable securities to profit from the misery of lower–and middle–class Americans who can't pay their debts. The smart people who understood what was or might be happening were paralyzed by hope and fear; in any case, they weren't talking.
Michael Lewis creates a fresh, character-driven narrative brimming with indignation and dark humor, a fitting sequel to his #1 bestseller Liar's Poker. Out of a handful of unlikely–really unlikely–heroes, Lewis fashions a story as compelling and unusual as any of his earlier bestsellers, proving yet again that he is the finest and funniest chronicler of our time.
In a press release, McKay said, "Michael Lewis has the amazing ability to take complex formulas and concepts and turn them into page turners. Plan B and I connected over that breathless quality the book has. Very excited to jump into this." 
Plan B, meanwhile, offered "There are those rare literary treasures – as with "THE BIG SHORT" – that park in the harbor and you just wait, with hope.  Adam McKay is a singular voice and talent and a ferocious mind – the vector of Adam and this book is what a producer dreams of."
The manner in which McKay casts this will give us an idea of what he's trying to do with the film. The fact that Plan B is involved, however, suggests that this will be something different from McKay's usual style. The company also backed the film Moneyball, and there's a good chance that it harbors similar prestige picture or awards season aspirations here.