'Filth' Red-Band Trailer: James McAvoy Is The World's Worst Cop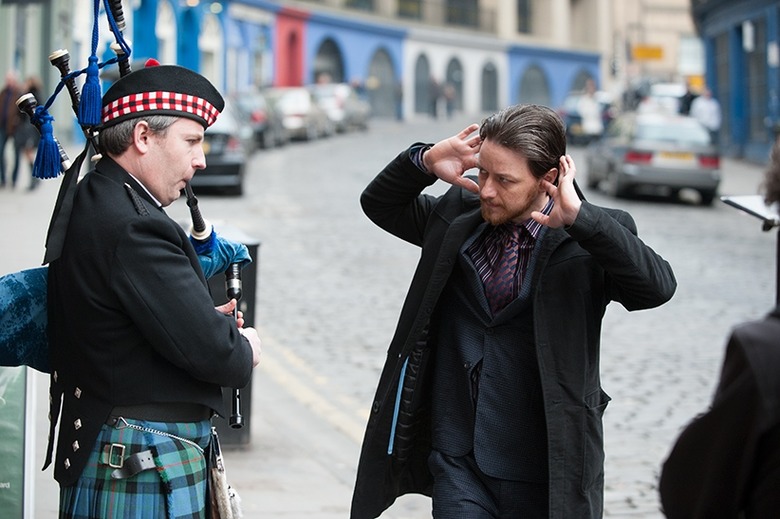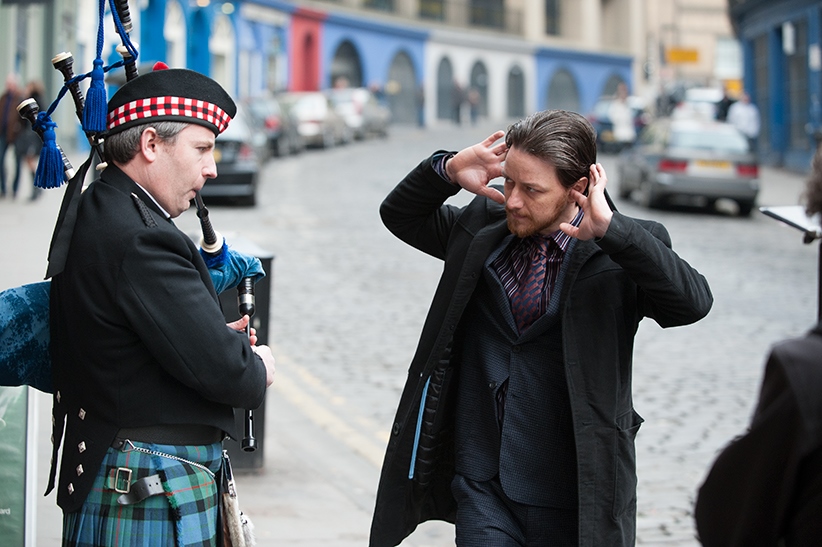 In May, James McAvoy will show off his superheroic side as Charles Xavier in X-Men: Days of Future Past. But first, he's gonna let out his inner villain in an Irvine Welsh adaptation.
The latest Filth red-band trailer has hit, and it shows McAvoy at his most unlikable. He plays Bruce Robertson, a sleazy, corrupt, drug-addicted cop who'll stop at nothing to get what he wants. But the biggest obstacle standing in his way may be his own faltering grip on reality.
Jon S. Baird directed, and Imogen Poots, Eddie Marsan, Jamie Bell, and Jim Broadbent also star. Watch the video after the jump.
IGN posted the new trailer, which is heavy on sex, violence, drug use, profanity. Needless to say, it's NSFW.
There's a strong Trainspotting vibe to all the Filth promos, which makes some sense since they're both based on Welsh's works. And like Trainspotting, Filth seems totally willing to dive headfirst into dark, twisted territory. It looks truly messed up, with an unapologetically ugly performance by McAvoy at its center. He typically has kind of a boyish look to him, but he looks every bit the bloated, bleary-eyed boozehound here.
Filth hits VOD and iTunes on April 24, and theaters on May 30. If you're curious about whether it's worth checking out, Filth has already opened overseas to mostly positive reviews.
Detective Sergeant Bruce Robertson wants a promotion. He is clearly the best man for the job – the rest of his colleagues are just idiots.
Annoyingly, there's been a murder and Bruce's boss wants results. No problem for Bruce. He's in control and when he solves the case and wins the promotion, his wife will return to him. No problem.
But is life that simple? Is Bruce the man he really thinks he is? The tragic, hilarious and memorable answers unfold in FILTH...