Long 'Sin City: A Dame To Kill For' TV Spot Condenses The Sales Pitch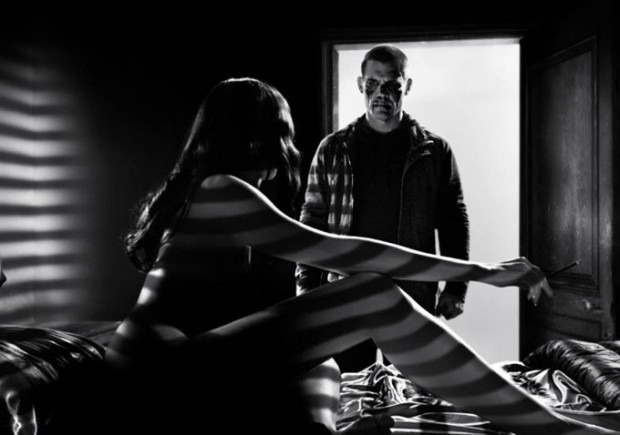 Nearly ten years after the original Sin City, Robert Rodriguez and Frank Miller go back to seedy streets with Sin City: A Dame to Kill For. The aesthetic approach is the same: black and white, dotted with color. The technique, which heavily relies upon green screen shooting, is hopefully much refined after a decade of practice and technological advances. There's a new long Sin City: A Dame to Kill For TV spot today; and the one-minute mini-trailer is a good way to take a look at the film.
I like the practice of cutting one-minute spots, especially for films that already have a built-in audience. They give a sense of what things are about, and how they look, but don't give up nearly as much as some trailers. Serious fans probably want to see more, but the August release is not too far off.
Sin City: A Dame to Kill For opens on August 22. Trailer via Dimension.
The film stars Josh Brolin, Bruce Willis, Joseph Gordon-Levitt, Mickey Rourke, Jessica Alba, Michael Madsen, Rosario Dawson, Jamie King, Ray Liotta, Christopher Meloni, Jeremy Piven, Dennis Haysbert, Julia Garner, and Juno Temple.
Co-directors Robert Rodriguez and Frank Miller reunite to bring Miller's visually stunning "Sin City" graphic novels back to the screen in SIN CITY: A DAME TO KILL FOR. Weaving together two of Miller's classic stories with new tales, the town's most hard boiled citizens cross paths with some of its more reviled inhabitants. SIN CITY: A DAME TO KILL FOR is the follow up to Rodriguez and Miller's 2005 groundbreaking film, FRANK MILLER'S SIN CITY.