Andy Serkis Will Direct 'Jungle Book' For Warner Bros.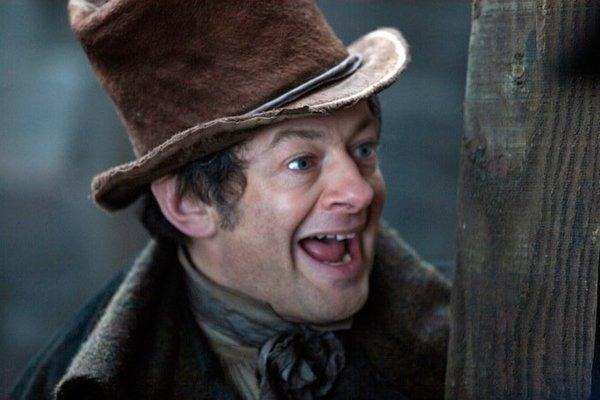 Andy Serkis is going to go from playing CG animals to directing them. The acclaimed mo-cap actor is set to helm Warner Bros.' live-action adaptation of The Jungle Book, based on Rudyard Kipling's classic tales about an orphan boy raised in the jungle.
Although Serkis has served as a second unit director on Peter Jackson's The Hobbit trilogy, The Jungle Book marks his feature directorial debut. Get all the details after the jump.
Just so we're clear, this is not the same Jungle Book that added Idris Elba as Shere Khan earlier this month. That one is set up at Disney, and is being directed by Jon Favreau for a fall 2015 release.
Serkis is on board for Warner Bros.' competing project, which previously had Alejandro González Iñárritu attached to direct. After Iñárritu dropped out over scheduling conflicts, Warner Bros. briefly entertained the possibility of bringing Ron Howard on board, but talks apparently didn't get very far.
Warner Bros.'s Jungle Book has a script by Callie Kloves, daughter of Harry Potter screenwriter Steve Kloves. He'll serve as a producer on the project. Her take is described as being faithful to the source material, which is darker and more realistic than Disney's animated take from 1967. According to THR, Warner Bros. hopes The Jungle Book will "explore life and death issues and be true-to-life in portraying animal behavior."
Serkis is coming off of a starring role in Dawn of the Planet of the Apes, which opens July 11. He had previously announced that Animal Farm would be his directorial debut, but The Jungle Book will presumably take precedence.