LOL: Bradley Cooper Proves Louis CK's 'Inside The Actors Studio' Theory Wrong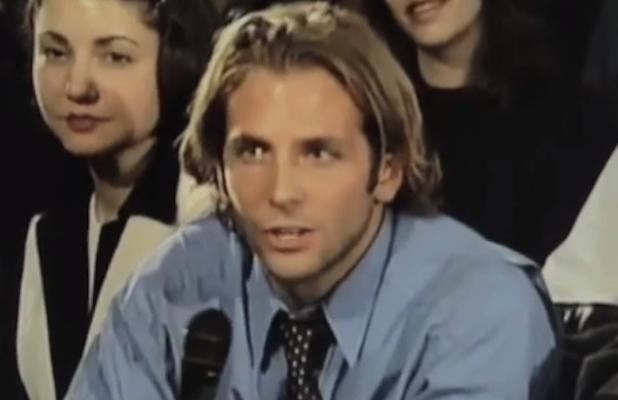 Louis CK is known for telling the truth. Even if it's painful or offensive, Louis CK will tell people how it is. Now, a recently discovered interview shoves that idea in his face thanks to CK's American Hustle nemesis, Bradley Cooper.
To explain, in an old interview CK did with fellow comedian, writer and actor Stephen Merchant, he joked about the fact every single actor who asks a question on Inside the Actor's Studio will never be famous. That sounds like a pretty safe assumption, if only because of the millions of people who want to be actors, only a small handful actually reach recognizable status. But, it's not 100% true; one young actor who asked a question on Inside the Actor's Studio did become famous. A young man named Bradley Cooper.
Check out this great video below.
Thanks to the Wrap for the heads up.
Bradley Cooper Louis CK's Inside the Actors Studio Theory Broken
The levels of coincidence and irony here are just incredible. Obviously, the fact that Cooper, now a famous actor, did ask a question on Inside the Actor's Studio, is the biggest one. Second is the fact Cooper is asking Sean Penn that question, the exact actor CK mentions as a throwaway example. And third, that CK ended up in a movie with Cooper, and in that movie, Cooper serves him up in such demeaning way. It's as if years of frustration culminated on set that day. Not that either actor was likely aware of this odd coincidence at the time.
The editing of this video is perfect and hilarious. In fact, it's almost too perfect and hilarious. You can't watch this and not think Penn, Cooper, Merchant and CK are all in on the gag and shot an elaborate version of the show. However, a quick Google search will show that not only did Cooper earn his Masters of Fine Arts from the Actors Studio at The New School, where this show was taped, he did ask that question.
What are your thoughts on the video?