'Powers' TV Show Becomes First Playstation Network Original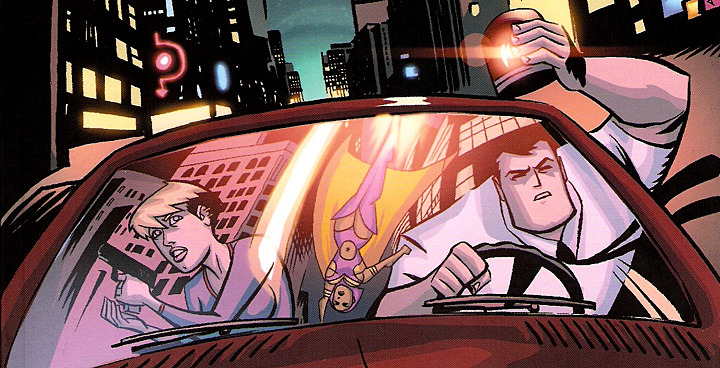 Xbox Live has a suite of original programming coming soon to the Xbox platform, and now Sony is getting into the original series action for the PlayStation Network. The first show created exclusively for the PlayStation will be a Powers TV show, based on the comic written by Brian Michael Bendis and drawn by Michael Avon Oeming. Sony Pictures Television is producing the show, and in fact has been doing so for a while, The PlayStation Network is simply a new home for the effort.
The comic combines genres, telling the story of homicide detectives Christian Walker and Deena Pilgrim, who are tasked with to investigating cases involving people with superhuman abilities. Those people are referred to as "powers," giving the comic and show its title, and also a touch of superhero scope.
Deadline reports that this is "a brand new take on the source material" with a script by Charlie Huston, who will also serve as showrunner alongside Remi Aubuchon (Falling Skies).
The trade says that the focus is on Christian Walker, though we'd expect Pilgrim would also be factored in. The show has an order of "around ten episodes," which puts it solidly in the current trend of limited series. If successful, we'd expect more seasons to follow in fairly short order.