Jon M. Chu And Jason Blum Making 'Jem And The Holograms' Movie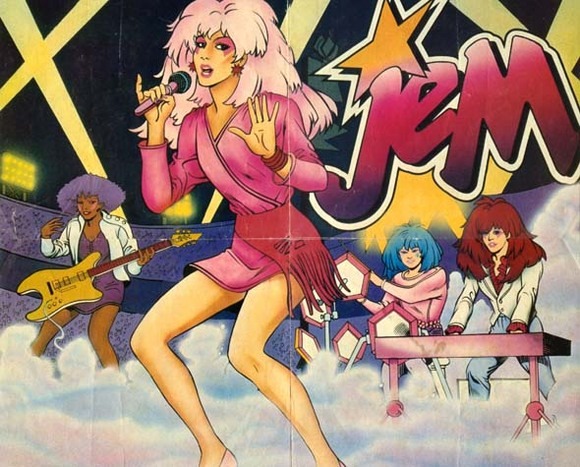 Jon M. Chu has made or been linked to multiple '80s cartoon revivals. There's his G.I. Joe film, and then the Masters of the Universe movie he was attached to direct at one point. Now Chu, along with producers Jason Blum and Scooter Braun and Hasbro, has announced an intention to make a live-action Jem and the Holograms movie.
The original cartoon (and the toy line it promoted) was about of Jerrica Benton and her rock and roll alter-ego, Jem, who fronted a band called The Holograms. Based on Chu's announcement of the project, the aim will be to keep some of the core idea while updating it for a modern telling. And the director and his producers are looking to recruit fan input for the project.
This film, scripted by Ryan Lendels, is about "an orphaned teenage girl who becomes an online recording sensation," according to THR. "She and her sisters embark on a music-driven scavenger hunt — one that sends them on an adventure across Los Angeles in an attempt to unlock a final message left by her father."
Watch the pitch video, which is not an attempt to raise money, but to find actors for the film, and to solicit fan input on costumes, music, and other aspects:
What an odd approach. But it's neat, too — Jem is a property that has a core fan base, and it's great to see Blum and Chu, together with Hasbo, working on a film that will specifically appeal to a couple generations of female audiences.